by Jessica Espinoza
Commercial toothpastes are full of chemicals and toxic ingredients. When you look at the ingredients of a tube of toothpaste, you will notice that most brands contain fluoride, sodium laurel sulfate, artificial sweeteners, colors, and flavors, all of which are unnecessary for dental health and do more harm than good to our teeth and our bodies.
Making your own toothpaste at home is very easy, allows you avoid toxic ingredients, and can help improve your overall dental health. The ingredients in this toothpaste recipe are all very healing for the mouth and can help with remineralization of the teeth. This toothpaste is safe for the whole family, even children.
Most of the ingredients in this recipe are common to almost all homemade toothpaste recipes. Use coconut oil for its natural antimicrobial properties, baking soda for whitening and gentle cleaning, sea salt for gum health and mild antibacterial properties, and castile soap for foaming properties. The castile soap is optional and replaces the toxic sodium laurel sulfate (a foaming agent) found in commercial toothpastes. Some people leave it out, but others find that they prefer toothpaste that foams. Even with the addition of the castile soap, this toothpaste will not foam as much as commercial toothpastes.
A couple of the ingredients, bentonite clay and myrrh gum powder, are not as commonly used, but are all are great for dental health.
Bentonite clay comes from volcanic ash and has long been regarded as one of the most healing clays available. It has been used traditionally for treating internal and external maladies through its detoxifying properties. These properties have the ability to absorb toxins, impurities, and heavy metals, which is great for the mouth.
Myrrh gum powder has been used for centuries in various applications. It is has strong antiseptic properties and can help in the treatment of inflammation. The addition of this ingredient to homemade toothpastes helps heal and soothe the mouth and improve overall dental health.
This recipe is simple to make and only takes a few minutes to mix together. If your house is warm, it will be a thin paste, due to the melting coconut oil. If you store it in the fridge, it will set up too hard to use, so it is best to store in a cool area of your house. The green stevia powder is optional, but without it, the mixture can be a little bitter. Most people will probably prefer the toothpaste with a little sweetness.
Equipment Needed
Glass bowl
Whisk or fork for mixing
Airtight container for storing
Ingredients
makes approx.  ¾ cup
4 tbsp. virgin coconut oil
4 tbsp. bentonite clay
1 tbsp. baking soda
½ tbsp. myrrh gum powder
2 tsp. castile soap (optional)
¾ tsp. green stevia powder (optional)
½ tsp. finely ground sea salt
30-40 drops of food-grade peppermint essential oil (or essential oil of your choice)
10-15 drops of liquid minerals
If your sea salt is course, you can run it through a coffee grinder to make it powdery. You want it to be as fine as possible.
In a glass bowl, mix all of the ingredients together until completely combined. Pour into an airtight container. Use a little on your toothbrush and brush as normal. The toothpaste will be salty from the baking soda and sea salt, so it might take a little getting used to, if you are transitioning off of commercial toothpastes. Rinse well and don't forget to floss!
Because there are no ingredients in the toothpaste that will "go bad" so-to-speak, this product will keep for a long time, but making it in small batches is best.
Note: Some people are concerned about the coconut oil clogging their drains. If this is a concern, just spit the toothpaste in a trash can when you are finished.
See Also: Oil Pulling with Coconut Oil for Dental Health
Virgin Coconut Oil:
How it has changed people's lives and how it can change yours!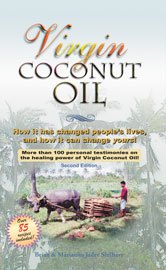 Includes 85 recipes – Free shipping available!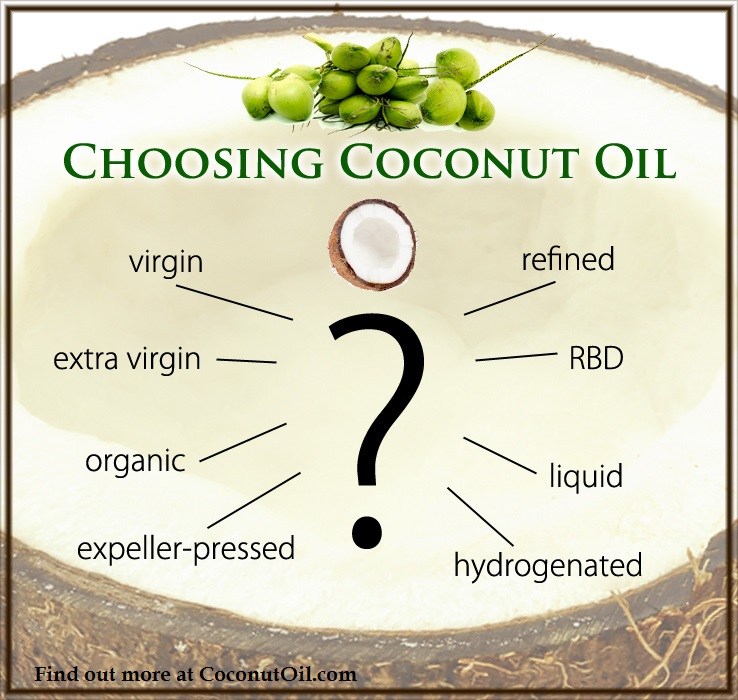 Published on July 20, 2012