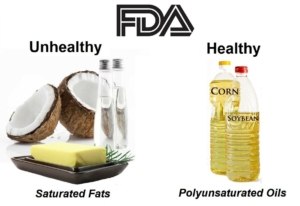 The criminal U.S. Food and Drug Administration (FDA) yesterday published new proposed rules dictating when food products can have the word "healthy" on their packaging and when they cannot. The problem is that you should not trust the FDA to tell you which foods are healthy and which foods are not, anymore than you should trust them when they claim that COVID-19 vaccines are "safe and effective." The FDA does NOT exist to protect you, the public, but corporate America and the Globalists that control Wall Street and the Bankers. Just as the FDA serves the interests of Big Pharma and their interests in promoting vaccines and other highly toxic and dangerous drugs, so too they serve the interests of Big Food and Big Ag, and the three main cash crops that each year are heavily subsidized with American tax dollars to achieve world food dominance which are: corn, soybeans, and wheat. So is it any coincidence that FDA dietary nutritional advice places a heavy emphasis on foods developed from these three cash crops? Not only are these three cash crops used to attain world dominance in cheap export foods that local economies in poorer nations cannot compete with by growing their own native crops, these three crops from the U.S. are also the most polluted and contaminated crops in the U.S., as over 90% of all corn and soybeans grown are genetically modified (GMO) varieties that are heavily sprayed with herbicides and pesticides, including glyphosate which is known for causing cancer. And while wheat so far does not have any GMO varieties being grown commercially, most varieties are grown in the northern states such as the Dakotas and Wyoming, where the crops are "desiccated" at harvest by spraying them with glyphosate-based herbicides which kill them and allow them to be harvested more conveniently before the first snow fall. So ignoring more than 2 decades of peer-reviewed studies published in the medical journals on the government's own NIH-funded website that conclusively show that a low-fat and high-carb diet that is promoted by the FDA and USDA is harmful to the nation's health, and that natural and traditional saturated fats that have been in the food chain for thousands of years, such as butter and coconut oil, are "unhealthy," while the newer "polyunsaturated vegetable oils" from corn and soy which have only been in the food chain since WWII and the invention of "expeller-pressed" technology which allows oil to be extracted from corn and soy and are heavily processed to make them shelf-stable are considered "healthy," the FDA continues to promote Big Ag and Big Food profits by promoting dietary guidelines that are destroying America's health.
Read More
Coconut Oil
Your source for research and news on the

health benefits of coconut oil.
CoconutOil.com is the Internet's oldest resource for published research on the health benefits of coconut oil. Beginning in the year 2000, we have been the main source of information linking to peer-reviewed research on coconut oil as well as publishing coconut oil testimonials showing how coconut oil has changed people's lives!
Coconut oil is an edible oil that has been consumed in tropical places for thousands of years. Studies done on native diets high in coconut oil consumption show that these populations are generally in good health, and don't suffer as much from many of the modern diseases of western nations where coconut oil is seldom consumed anymore.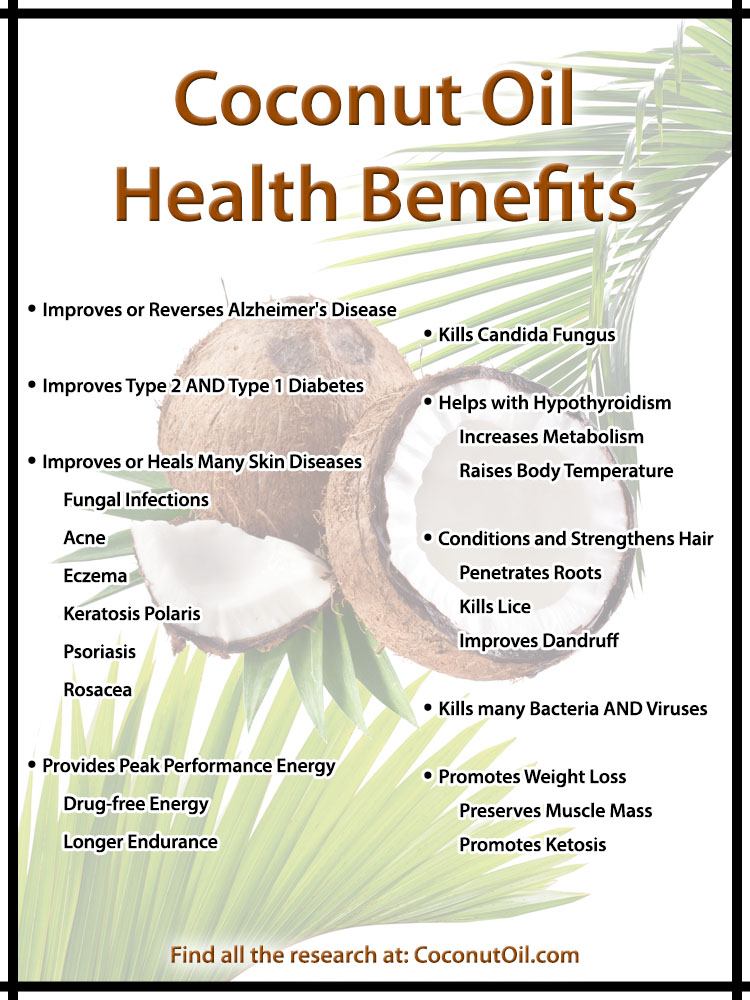 Coconut Oil Health Benefits
So how are people using coconut oil? What are some of the health benefits of coconut oil being reported? Some of the most recent research has come from people suffering from Alzheimer's disease, with reports of people improving or even reversing the effects of Alzheimer's by using coconut oil, as drug trials on Alzheimer's drugs continue to fail. Alzheimer's is now seen as a type 3 form of diabetes, and for years we have seen positive results from people with both type 1 and type 2 diabetes in using coconut oil. We have also seen a lot of reports of coconut oil health benefits from those suffering from hypothyroidism, as coconut oil helps boost metabolism and raise body temperatures to promote thyroid health. Restricting carbohydrates and increasing coconut oil in the diet has also led many to report losing weight with coconut oil. Candida sufferers also report health benefits with coconut oil as research now confirms, and those suffering from various skin diseases are also seeing tremendous health benefits by applying coconut oil directly on the skin. The benefits of coconut oil for healthy hair are also well known, and other healthy benefits of coconut oil included fighting off bacterial infections and viruses. Coconut oil is also increasingly being seen to benefit athletes and fitness trainers giving them an advantage in sustaining energy levels longer without drugs or stimulants.
Coconut Oil Research
While some people falsely accuse coconut oil of being a "fad," the fact is that it is a traditional oil that has been consumed for thousands of years in tropical cultures, and the research on the health benefits of coconut oil has existed for a very long time. Lauric acid, for example, has a long history of use in combating pathogens, and this research has been around for more than 50 years. Coconut oil is nature's richest source of lauric acid. So while we do publish a lot of people's experiences with coconut oil, the evidence is not strictly anecdotal.  We have a very extensive section on this website dedicated to peer-reviewed studies on the health benefits of coconut oil that are accessed primarily through Pubmed. This section is updated frequently as new research is published.
Coconut oil was once prevalent in western countries like the United States. With a long shelf life and a melting point of 76 degrees, coconut oil was a favorite in the baking industry. But a negative campaign against saturated fats in general, and coconut oil in particular, led to most food manufacturers abandoning coconut oil in recent years in favor of hydrogenated polyunsaturated oils that come from the main government-subsidized cash crops in the US, particularly corn and soy. These hydrogenated oils contain trans fatty acids. The polyunsaturated oils were not a big part of the diet of previous generations, so how has the health of Americans changed now that polyunsaturated oils are for the most part all one finds on supermarket shelves across the US? We encourage you to take an honest look at the research presented on this website, and consider the "other side" of the story, whether it be coconut oil, saturated fats, cholesterol, or the new vegetable oils!
Coconut Oil Testimonies
The CoconutDiet.com website contains the Coconut Diet Forums, which is a compilation of discussions of people discussing the health benefits of coconut oil over a 10+ year period. This was the first Internet discussion group started back in 2001 by Brian Shilhavy, while still living in the Philippines at the time. There are over 17,000 messages covering a wide range of coconut oil health topics, with contributions from many of the early leaders of the coconut oil movement that brought coconut oil back into prominence in the early 2000s. There are currently over 100,000 subscribers.
With today's social media, however, you will find many of the the most current testimonials about the health benefits of coconut oil by following the Coconut Health Twitter account, the top Twitter account covering the health benefits of coconut oil, or by following the discussions on the Coconut Health Facebook Page, the top Facebook page discussing the health benefits of coconut oil.
Coconut Oil News
You can find all the latest coconut oil news published throughout the Internet at Health Impact News, in the Coconut Health section. Brian Shilhavy is the editor of Health Impact News, and he tracks the news throughout the Internet each day to cover the top stories related to the health benefits of coconut oil, as well as other alternative health news. Published studies that appear in peer-reviewed journals will be logged here, on CoconutOil.com, on our peer-reviewed coconut oil research page. We have also added a coconut oil news section here on CoconutOil.com that can be tracked via an RSS reader to stay up to date on all the latest news regarding coconut oil.
What is the Best Type of Coconut Oil?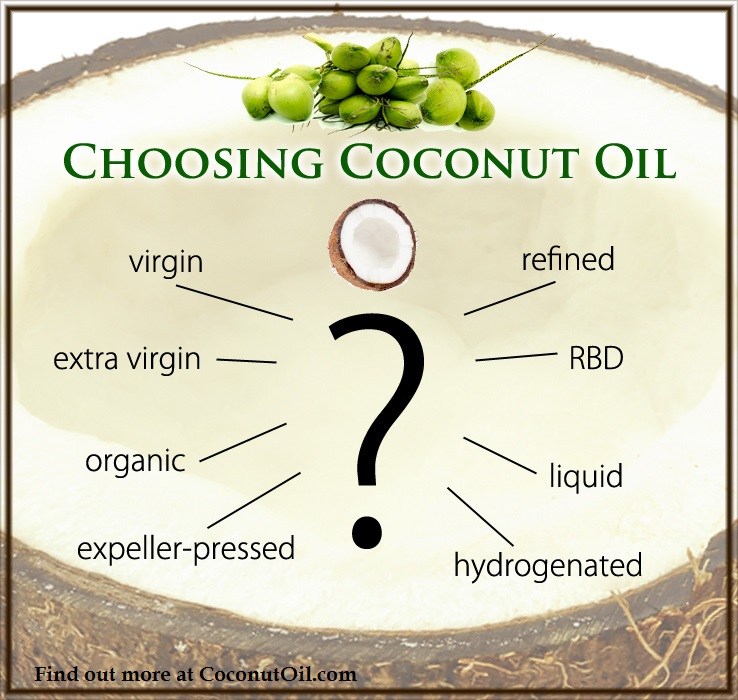 There are many different types of coconut oil currently in the market, using a variety of different terminology by the vendors to describe their product. We sort it all out for you here: What Type of Coconut Oil is Best? How to Choose a Coconut Oil.
Coconut Oil Recipes
FreeCoconutRecipes.com has the largest collection of coconut recipes found anywhere on the Internet. There are recipe sections for Coconut Oil recipes, Gluten Free Coconut Flour recipes, Coconut Cream Concentrate recipes, and many others. There are hundreds of coconut recipes, all kitchen tested and submitted by coconut users who love coconut. There are many cooking and baking video demonstrations as well, helping you to learn how to use coconut oil in your everyday cooking and baking. Here is one video overview showing many of the ways one can use coconut oil in a healthy diet:
Coconutoil.com includes the original body of research on coconut oil that was published in 2000, originally at coconut-info.com, and started the current coconut oil revolution in the U.S. and around the world! We continue to be the leading website on the most current research on the health benefits of coconut oil.