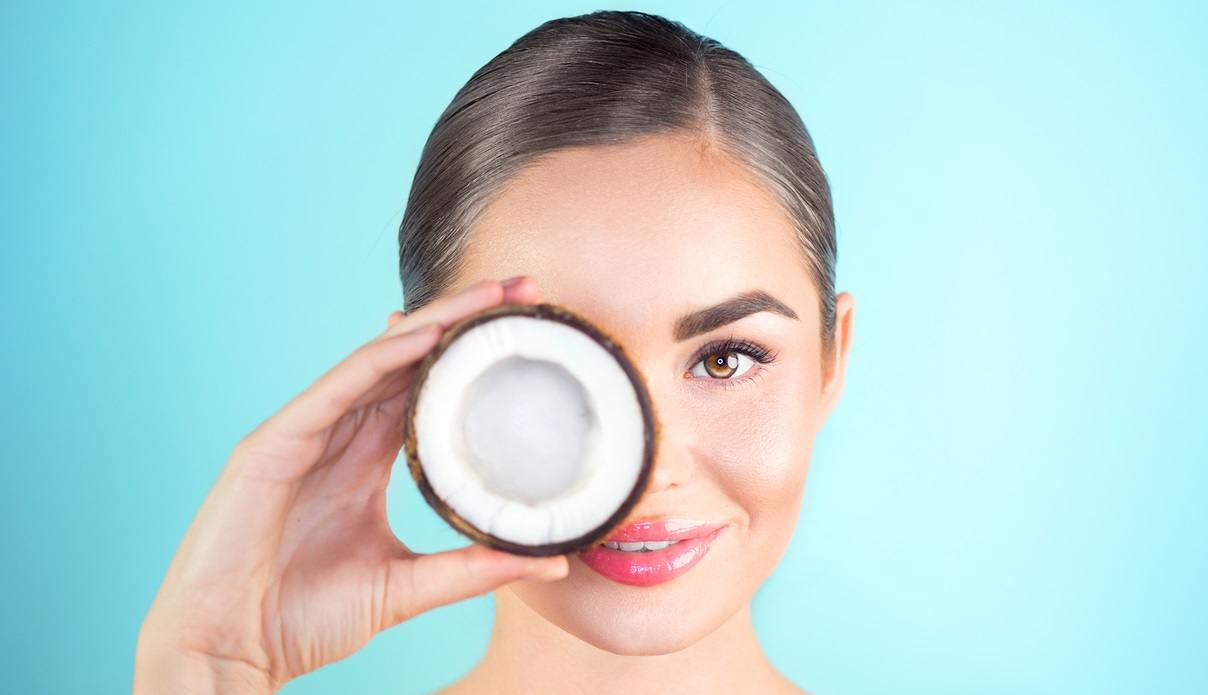 by Brian Shilhavy
Editor, Health Impact News
A new study out of Japan and published in the European Journal of Allergy and Clinical Immunology shows how switching the dietary oil of chow fed to mice from soybean oil to coconut oil reduced skin inflammation.
The skin healing properties of coconut oil, especially virgin coconut oil, applied topically to the skin have been known for a long time.
When we first started importing virgin coconut oil from the Philippines to the U.S. market in 2001, and had started an online discussion group, some of the most powerful testimonies we started receiving from people were how they were using virgin coconut oil for their skin conditions.
Even though coconut oil is sold as a dietary oil, people started applying it topically and seeing tremendous results for their skin conditions such as acne, eczema, keratosis polaris, psoriasis, rosacea, and fungal infections. Read some of these incredible testimonies here:
We have suspected for years that the reason people in tropical climates who eat their traditional diets which are high in the saturated fats of coconut oil had such beautiful skin, even though they are exposed to the sun to a greater degree than westerners, is because of the high amounts of coconut oil in their diet, which does not oxidize and cause free radical damage as polyunsaturated fats do.
Skin cancer, for example, is almost unheard of in tropical climates like the Philippines, but common in western nations, even in colder climates with far less exposure to the sun.
Researchers in Japan apparently wanted to test this theory of dietary coconut oil reducing allergic skin inflammation in the laboratory:
Coconut oil is used as a dietary oil worldwide, and its healthy effects are recognized by the fact that coconut oil is easy to digest, helps in weight management, increases healthy cholesterol and provides instant energy.

Although topical application of coconut oil is known to reduce skin infection and inflammation, whether dietary coconut oil has any role in decreasing skin inflammation is unknown.

In this study, we showed the impact of dietary coconut oil in allergic skin inflammation by using a mouse model of contact hypersensitivity (CHS).
So they replaced the soybean oil commonly used in mice chow with coconut oil.
Soybean oil has been the most common dietary oil in the western diet since World War II, when expeller-pressed seed technology allowed manufactures to extract oil from the soybean, one of the main cash crops in the U.S. and heavily subsidized to dominate the world market in dietary oils.
Soybean oil is high in Omega 6 fatty acids, and it is commonly known that most westerners have an unhealthy balance of Omega 3 to Omega 6 fatty acids leading to various health problems, as most westerners need more Omega 3 fatty acids and far less Omega 6 fatty acids in their diet.
This point was noted by the researchers:
A high n-6/n-3 FA ratio is linked to many chronic inflammatory diseases, including cardiovascular disease, obesity, non-alcoholic fatty liver disease, and inflammatory bowel disease.
Coconut oil does not contain appreciable amounts of either of these classes (Omega 3 or Omega 6) of essential fatty acids.
Previous studies using dietary coconut oil have shown its health benefits toward hepatotoxicity, together with altered lipid profiles in the body.

Another unique feature of coconut oil is the low abundance of both n-3 and n-6 essential FAs.
Omega 3 fatty acids are linked to anti-inflammatory effects, and since coconut oil does not contain any appreciable amount of Omega 3s, they could not be attributed to lower allergic inflammation in the skin with the mice fed the coconut oil diet.
After 2 months of comparing the mice on the standard soybean oil chow and the ones with coconut oil, they found that there was:
Amelioration of skin allergic inflammation in mice maintained on dietary coconut oil.

Numerous studies have suggested the beneficial effects of coconut in the treatment of diabetes, obesity, cardiovascular diseases, and Alzheimer's disease, through components including dietary fiber, vitamins, minerals, and phenolic compounds.

Here, we show that FAs derived from coconut oil play important roles in the maintenance of health by controlling allergic inflammation in mice; this is consistent with previous reports that topical and dietary coconut oil is beneficial for the prevention and amelioration of dermatitis.
Since there are no essential fatty acids in coconut oil, what did the researchers attribute in the coconut oil as beneficial in reducing allergic skin inflammation?
In terms of FA composition, one of the unique characteristics of coconut oil is the large amount of MCFAs (medium chain fatty acids); these are easy to digest and could potentially contribute to prevention of obesity and diabetes and have demonstrated protective effects against intestinal inflammation and colitis.
Of the medium chain fatty acids found in coconut oil, the most predominate one is lauric acid. Coconut oil is nature's richest source of lauric acid, making up about 50% of coconut oil, with human breast milk being a distant second.
Apart from the low contents of n-3 and n-6 FAs, coconut oils uniquely are abundantly composed of lauric acid (Figure 2A). Consistently, lauric acid concentration was higher in coconut mice than in soybean mice (Figure 2C), prompting us to examine the probable roles of lauric acid in CHS.
The other component the researchers looked at was mead acid.
Mead acid, a metabolite of oleic acid, has known anti-inflammatory properties. Because mice maintained on coconut oil show EFAD (essential fatty acid deficiency) and body accumulation of mead acid, we compared the abundances of mead acid in the serum of coconut and soybean mice. Mead acid levels were substantially higher in coconut mice.
With the USDA and FDA currently condemning coconut oil as unhealthy due to its high saturated fat content, it is certainly no surprise that allergic skin inflammation diseases are becoming so common in the United States.
If you want healthier skin, cut down on polyunsaturated vegetable oils and switch to coconut oil as a more significant portion of your diet.
Reference
"Dietary coconut oil ameliorates skin contact hypersensitivity through mead acid production in mice" – European Journal of Allergy and Clinical Immunology – 06 March 2019 – Prabha Tiwari, Takahiro Nagatake, So‐ichiro Hirata, Kento Sawane, Azusa Saika, Yuki Shibata, Sakiko Morimoto, Tetsuya Honda, Jun Adachi, Yuichi Abe, Junko Isoyama, Takeshi Tomonaga, Hiroshi Kiyono, Kenji Kabashima, Jun Kunisawa. Abstract.
About the author: Unlike many people who write about coconut oil by simply reading about it, Brian Shilhavy actually lived in a coconut producing area of the Philippines for several years with his family, observing firsthand the differences between the diet and health of the younger generation and those of his wife's parents' generation still consuming a traditional diet. This led to years of studying Philippine nutrition and dietary patterns first hand while living in a rural farming community in the Philippines. Brian is the author of the best-selling book: Virgin Coconut Oil: How it has changed people's lives and how it can change yours!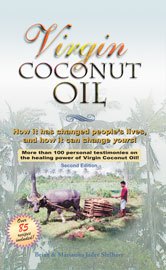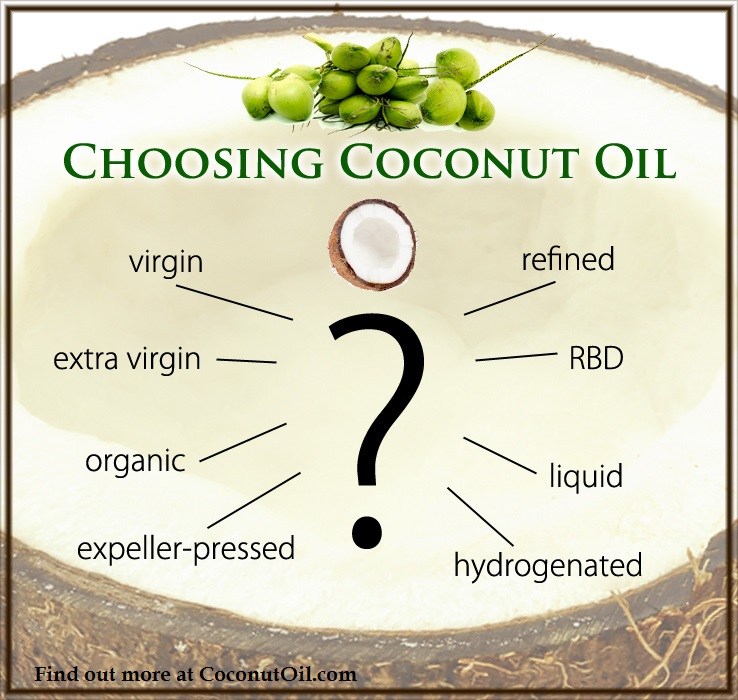 Published on March 8, 2019