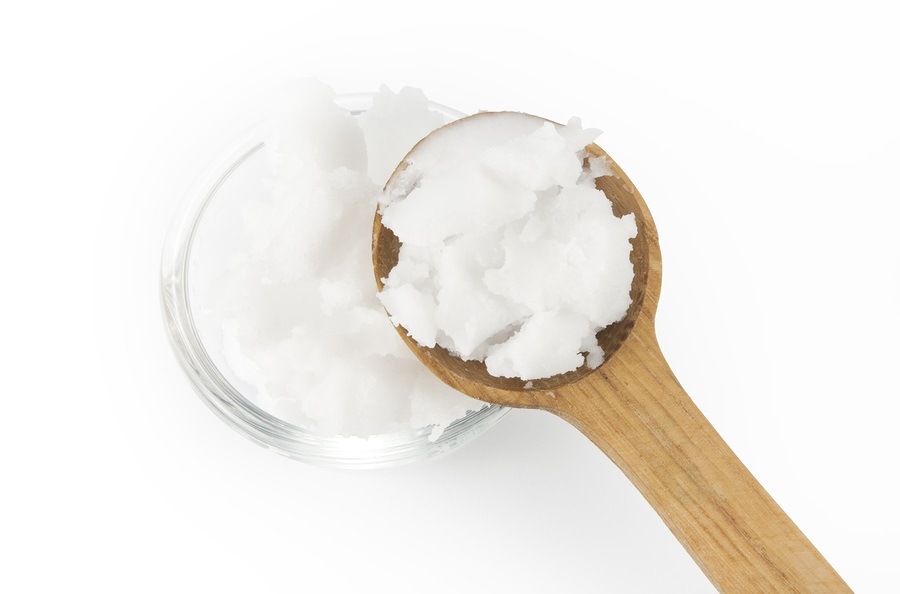 by Hildi
CoconutOil.com Comments
Feeling Helpless and Scared, Unable to Button His Own Shirt, Elderly Man Admits Himself to Hospital
My father at 84 years old had an unexplainable experience happen to him about 9 months ago.
He woke up disoriented and was unable to button his shirt or zip up his pants, he also had a hard time trying to figure out what he wanted to say. He is always very busy and takes great care of his 75 chickens and 5 cats, he loves taking care of them.
When he tried explaining to me what was happening to him he was very frightened, it was a bit scary for me too seeing this first hand and feeling helpless asking myself,
"What can I do?"
Daughter Feeds Him Coconut Oil – Man Makes Full Mental Recovery!
He didn't even want to have anything to do with the chickens or cats for about 5 days. He was getting really worried and was even beginning to think this was the end of his life, when we got him to the hospital he said that he wouldn't be coming back out.
I gave him 1 huge teaspoon full of coconut oil 3 different times in a very small cup with warm juice so that the coconut oil would melt, he drank the juice very willingly. At the hospital the doctors couldn't find anything wrong with him.
My sisters and I believe that the coconut oil helped him recover quickly. Something was going on in his brain, we don't know what and the doctors didn't know either.
The great news is that it hasn't happened again, my father feels strong and healthy at 85 years old.
More testimonials on CoconutOil.com
Virgin Coconut Oil and Alzheimer's Disease
A Holistic Guide to Geriatric Care – eBook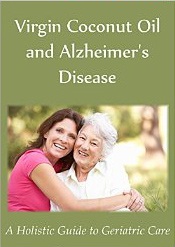 In this book we look at the problems and causes of Alzheimer's as they are related to an epidemic of prescription drugs being marketed to seniors, and we look at the strong evidence for dietary intervention, starting with coconut oil.
We bring you the stories of 10 different families who saw Alzheimer's lessened or reversed by adding coconut oil to their diet, which is representative of thousands of others who are experiencing similar results. We offer guidelines on usage and types of coconut oil to consider, as well as other non-drug tips for holistic geriatric care.
Our target audience is the millions of caregivers out there loving caring for our senior population who will find it difficult to get this information from their doctors or medical professionals not trained in these areas.
Read Virgin Coconut Oil and Alzheimer's Disease on your mobile device!
$1.99

Virgin Coconut Oil:
How it has changed people's lives and how it can change yours!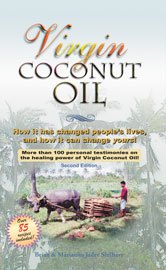 Includes 85 recipes – Free shipping available!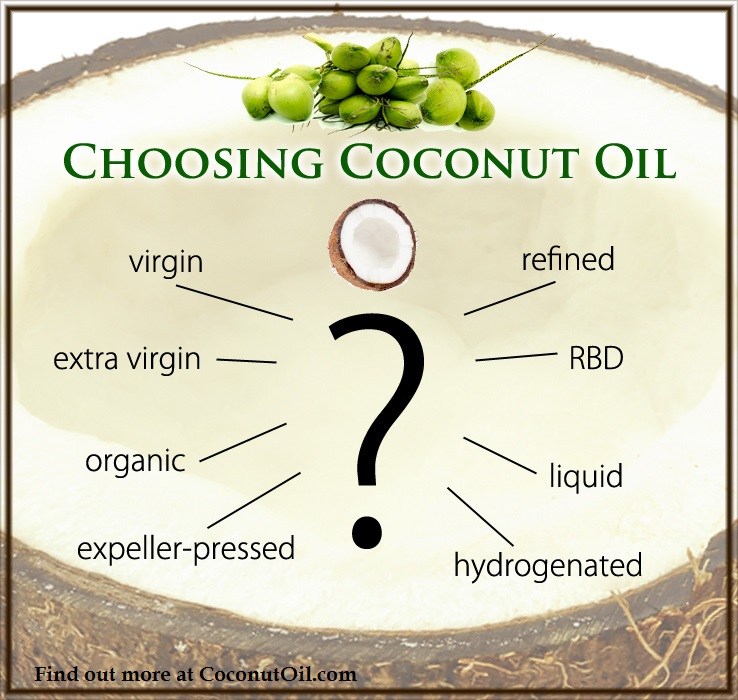 Published on August 25, 2015