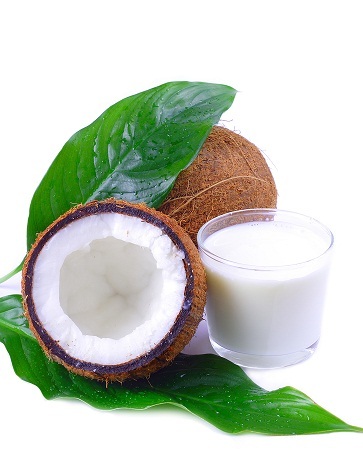 by Bobby Sullivan
CoconutOil.com
A friend e-mailed my husband Dr. Neport's video clip last week (watch it here). I watched it and told my husband that it couldn't hurt to try.
My mother is at end-stage Alzheimers. I found the coconut oil fairly easily and started using it instead of butter, grease, or other oils in all my food preperations.
In one week I have noticed a remarkable improvement in my mother. She is holding lucid conversations and has shown cognitive reasoning that I have not seen in her in 3 years.
My mother is 3 weeks shy of 88 years old. I don't give her the oil straight, I just use it as a substitute for cooking. When I need grease, oil or butter to cook, I use the same measurement of the coconut oil in it's place. I also use the coconut oil as butter of pancakes, french toast, and oatmeal. It seems to work well for us this way.
Also, both my mother and husband have had a drastic decline in the severity of their tremors/shakes that they had. All 3 of us are showing a drop in our blood-pressures, to the point that we don't have to take our BP meds as often to avoid dropping our BP too low. We have all seen results in our blood pressure, tremors, stomach issues, and increased energy. I have been telling everyone about it.
After reading and studying more on the benefits of coconut oil, I plan to increase the amount that we use daily to get our bodies back to a state of good health.
UPDATE May 13, 2012
I am pleased to inform you that my mom started reading things out loud on the TV this week. Today my brother called to wish her a Happy Mothers Day and Mom actually talked on my cell phone to him. He was pleased that she had a conversation with him. It was a confirmation to him of what I was telling him.
See Also: Coconut Oil and Alzheimer's: The Low-fat Diet and Cholesterol Lowering Drugs Part of the Problem?
Virgin Coconut Oil Beats Drugs in Treating Alzheimer's
A Holistic Guide to Geriatric Care – eBook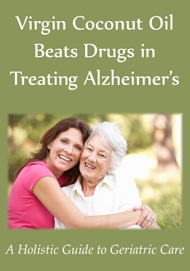 In this book we look at the problems and causes of Alzheimer's as they are related to an epidemic of prescription drugs being marketed to seniors, and we look at the strong evidence for dietary intervention, starting with coconut oil.
We bring you the stories of 10 different families who saw Alzheimer's lessened or reversed by adding coconut oil to their diet, which is representative of thousands of others who are experiencing similar results. We offer guidelines on usage and types of coconut oil to consider, as well as other non-drug tips for holistic geriatric care.
Our target audience is the millions of caregivers out there loving caring for our senior population who will find it difficult to get this information from their doctors or medical professionals not trained in these areas.
Read Virgin Coconut Oil Beats Drugs in Treating Alzheimer's on your mobile device!
$1.99
Virgin Coconut Oil:
How it has changed people's lives and how it can change yours!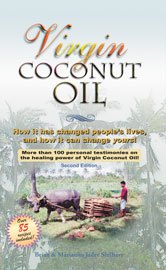 Includes 85 recipes – Free shipping available!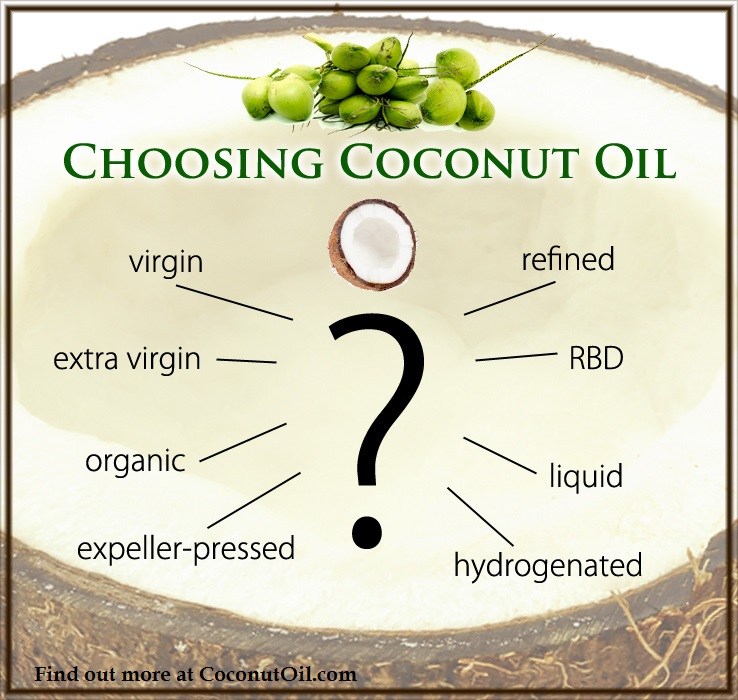 Published on May 10, 2012