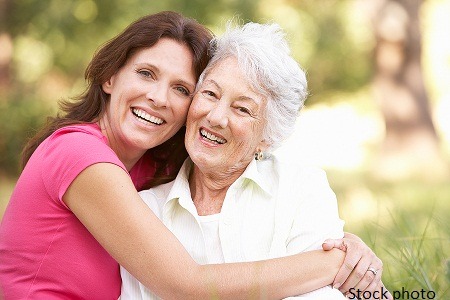 Somewhen last year, a colleague of Dad's forwarded a link for a site on the connection between coconut oil and dementia. I can't remember what the site was, but Dad forwarded it to me to check out. (Editor's note: we regularly publish on this topic and this is the most popular story here.)
Coconut oil, for the uninitiated, is a soft solid at room temperature. You melt it if you need to measure it as a liquid.
I remember the site talked about how people with dementia saw a tremendous improvement and restoration of abilities if they took coconut oil.
Dad and I are willing to try anything, so we said "why not?"
Dad often works in NYC, so he picked up a jar of regular coconut oil at one of his customer's stores. Dad started using it for cooking Mom's morning egg. He stirred a spoonful into her oatmeal. That was about all we did back then. We didn't notice much of a change at first. We never finished this first jar and it's still sitting in the kitchen cabinet.
At around the same time, I was doing some more research on coconut oil. The actual benefits, collective web wisdom seemed to say, were from virgin unrefined cold-pressed coconut oil. I told Dad about it and he fussed and muttered. Then I took Mom out shopping to buy some and turns out, Dad bought some on his own. Pretty funny.
And so we started using this different more "pure" coconut oil. Dad mentioned it to Mom's neurologist and he shrugged.
Dad told Mom about the coconut oil and she refused it – she doesn't like coconut. But we put the oil in her food anyway and just didn't tell her.
The response has been incredible.
Mom can get through an entire sentence in her aphasic-speak. She remembers what she's trying to say long enough to get it across. She can communicate so much more clearly – it actually reduces the aphasic effect. She's capable of understand what we're saying without us having to repeat it four and five and more times. She gets dressed by herself. She's up and around and futzing around the house going through papers and books, something she *loves* to do. She can do small tasks without much supervision at all. She's cracking jokes.
When we forget to give her coconut oil, we can tell because she backslides. It is not intentional to slip up on the coconut – it's just really easy to forget. Things are far more difficult. It's much harder to understand what she's trying to say and her thoughts aren't clear to her, so when she tries to communicate it's very difficult to discern her meaning. The simplest commands become significantly harder. Pulling on a shirt, for example, becomes a five minute process, sometimes longer. She loses the ability to use a fork, for example, and starts picking up her food again.
So, the quality of life for her is much improved with the coconut oil. We use it anywhere where we might have used olive oil. I've even added it to meatloaf. I've fried chicken in it. I cook her fried eggs in it. I've swirled it into her oatmeal. Dad makes home fries with it. When we make a box of brownies, we use melted coconut oil instead of plain vegetable oil.
We did try supplements but they are far too large and too difficult to swallow. Because they are so large, Mom chews them and that's a nasty experience.
This is not in any way a medical recommendation. That said, it works for Mom and we're going to keep using it until it doesn't work anymore.
Read the Full Article Here: http://ftdland.net/2011/12/18/what-coconut-oil-does-for-mom/
Virgin Coconut Oil:
How it has changed people's lives and how it can change yours!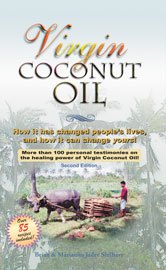 Includes 85 recipes – Free shipping available!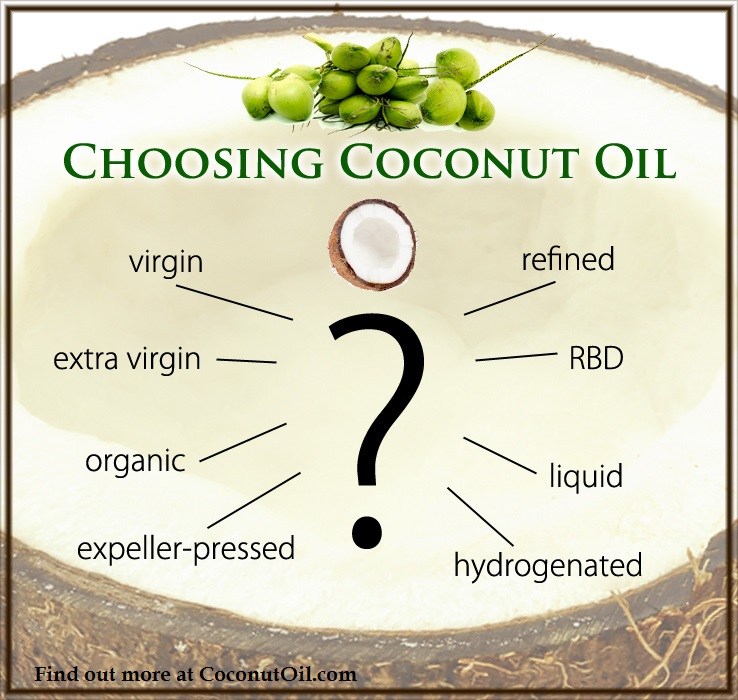 Published on May 1, 2012