by Brian Shilhavy
Health Impact News
As the first ones to export organic traditionally made virgin coconut oil from the Philippines to the United States ten years ago, we were very interested in reading about this research published in Sri Lanka recently. Laboratory tests done at the University of the Philippines back in 2006 on our traditionally made virgin coconut oil showed that the antioxidant levels were tested to consistently be about twice as high as the local brands of "virgin" coconut oil that were machine-made and supposedly produced with "no heat."
Curiously, no further research was conducted in the Philippines to try and determine why a simple traditionally made coconut oil would have such high levels of antioxidants. Our coconut oil is not sold in the Philippine market, for the simple reason that we never saw the value of marketing a traditional product that almost anyone living in the Philippines could produce in their own kitchen with fresh coconuts using the same methods their parents' and grandparents' generation used. We concentrated on supplying the growing U.S. market where such a product was not available.
Sadly, once people in the United States started learning the truth about the health benefits of coconut oil, many producers of "extra virgin" coconut oil appeared in the Philippines with products that sold for many times more than the refined coconut oils found in all their grocery stores, trying to capitalize on the success of the U.S. market. To justify this high cost, these "extra virgin" coconut oils started making claims that newer methods of producing coconut oil, that supposedly did not use heat in the process, produced a higher quality coconut oil.
When we were in Manila on a recent trip, we walked into some grocery stores and browsed the cooking oil aisles. What we saw shocked us. While all forms of coconut oil were becoming a hot commodity in the U.S., including expeller-pressed refined coconut oil, there was still a stigma attached to the ordinary refined coconut oils in the Philippines that were still considered unhealthy. As a result, imported palm oil dominated the cooking oil shelves, and the refined coconut oil that was still sold was renamed "vegetable oil" because of this negative stigma. At the end of the aisle were tiny little bottles of "extra virgin coconut oil" that sold for such incredibly high prices, that only the very rich could afford it. We found this truly tragic.
Recently there seems to be a concerted effort in Sri Lanka to rediscover their coconut oil heritage. In 2011 a study was published (click here to read) by Dr. Janaki Gooneratne in Sri Lanka showing that people consuming large amounts of coconut in their diet suffered no risk to heart disease. This contradicts the popular lipid theory of heart disease and the condemnation of traditional saturated fats that has affected so many people and businesses in the coconut producing countries.
Now another study has been published in Sri Lanka showing the high levels of antioxidants in traditionally made virgin coconut oils, confirming our own tests conducted in the Philippines back in 2006. This study done in Sri Lanka also shows that traditionally made virgin coconut oils that use heat in the process, even high levels of heat such as boiling the coconut milk to completely separate the oil, not only does not harm the oil, but may actually promote the antioxidants to become dispersed in the oil:
More surprises awaited the research team. The general impression is that cooking at high temperatures would degrade the quality of the oil. However, it is not applicable since coconut oil is thermally stable, it is learnt. "Fortunately, most of the phenolic anti-oxidants present in coconut oil are also thermally highly stable," he pointed out, explaining that the reason for a greater composition of anti-oxidants is that simmering for a long time at a high temperature dissolved more anti-oxidants into the oil.
Read the full article below. We hope this will inspire other coconut producing countries to return to their rich heritage of coconut-based cuisine using affordable traditionally made coconut products. For those of us here in the U.S., this is just more confirmation that coconut oil is the BEST cooking oil, especially at high temperatures.
Coconut oil: It's good for you after all
by Kumudini Hettiarachchi and Shaveen Jeewandara
The Sunday Times (Sri Lanka)
Groundbreaking research carried out by Prof. Kapila Seneviratne and his team at Kelaniya University may restore this maligned oil to its past glory.
It was the ruler in Sri Lankan kitchens for many a long year, be it a temperadu or deep-fry, until shoved on to the back-burner in recent times due to various theories and speculation that some of its "more refined" cousins were healthier.
Now, ground-breaking research done right here in Sri Lanka has revealed that the much-maligned coconut oil which was earlier used for all and sundry dishes by Sri Lankans is not bad for the health as touted by many.
"Our research has proven that coconut oil in fact does contain, like many others such as olive oil, phenolic anti-oxidants which are known to reduce the risk of coronary heart disease," says Prof. Kapila Seneviratne attached to the Department of Chemistry of the University of Kelaniya.
Prof. Seneviratne, who for about five long years, headed and guided a team of students to chemically analyse the humble coconut oil and pored over the crucial findings which have now been published in many prestigious publications worldwide, leads the Sunday Times not only through the processes of making coconut oil but also gives an in-depth look into their experiments.
There are three main types of coconut oil, the Sunday Times understands. They are:
Virgin coconut oil which is difficult to find in the local market, is extracted either through a wet or dry process. The wet process involves coconut milk being heated and then the temperature being decreased to about 10°C to obtain a solid piece of coconut oil which is then separated and warmed up. The dry process is when the white kernel is obtained and pressed — several different techniques could be applied — but is similar to copra oil production.
Coconut oil from copra is extracted by crushing and pressing the copra. Done in big mills, this is the oil which is freely available in the market. The temperature in coconut oil may reach up to about 70C in this process.
Traditional coconut oil is produced in homes mostly in rural areas where dry coconuts are scraped and then the milk is extracted. Thereafter, the milk is heated over a high temperature going up to 120°C, allowing the oil to collect at the top of the pan.
Coconut oil has two main fractions, says Prof. Seneviratne, getting into the chemical details. They are the "lipid fraction" which contains the saturated fatty acids and the "non-lipid fraction" which has not been studied in-depth, says this award-winning Chemist who is the recipient of the Dr. C.L. de Silva Gold Medal Award-2009 for "an outstanding research contribution done in any branch of Chemical Sciences during the last five years in Sri Lanka" offered by the Institute of Chemistry, Ceylon.
The lipid fraction consists of 93% saturated fatty acids, 5% mono-unsaturated fatty acids, and 2% poly-unsaturated fatty acids, he says, explaining that experiments indicate that the saturated fatty acids are responsible for increasing serum cholesterol levels in blood.
Research, meanwhile, also suggests that the non-lipid fraction contains compounds such as phenolic-antioxidants, which can reduce the risk of coronary heart disease. But, he points out, it is important to know which type of oil has been used for research because depending on the extraction method, the phenolic-antioxidant composition may vary.
Reports which indicate that coconut oil increases serum cholesterol levels, have been based on animal studies (mainly rats) and it is uncertain as to what type of oil they have used, the Sunday Times learns. However, some studies with virgin coconut indicate that the special diets containing virgin coconut oil reduce serum cholesterol levels more than the special diets containing mainly polyunsaturated oils.
"There is a possibility that hydrogenated or refined oil has been used in these experiments which can lead to varying results," he says, explaining that the phenolic-antioxidants maybe getting lost due to the refining process.
Many people are also unaware of what compounds are available in coconut oil as no extensive studies have been conducted as in the case of olive oil which has been established as lowering the risk of coronary heart disease through the phenolic anti-oxidants it contains. To correct this anomaly, Prof. Seneviratne and his students undertook to do this research on coconut oil.
"We identified several phenolic compounds as being present in coconut oil that are not in olive oil. This is also true for the reverse. However all those are valuable anti-oxidants," he says.
Referring to the potential of anti-oxidants to reduce the risk of coronary heart disease, he says, it works by inhibiting the oxidation of Low Density Lipoproteins (LDL) or "bad" fats. According to some research, one important factor that controls the deposition of cholesterol is the rate of oxidation of LDL and anti-oxidants can effectively prevent such oxidation.
Cholesterol is carried in the blood and is infused into the cells lining the blood vessels, says Prof. Seneviratne dealing with the chemistry of the human body. According to recently published articles, certain receptors of cells on the lining are adapted to regulate the levels of LDL absorption, but if LDL is oxidized, there will be unregulated deposition. Therefore, a major role played by the anti-oxidants is to inhibit LDL oxidation, reducing deposition and eventually reducing heart disease.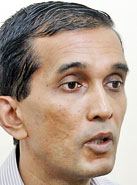 Prof. Kapila Seneviratne
Normal research based on coconut oil would entail a special diet being prepared from coconut oil and fed to animals (rats and pigs), but this would be done without proper knowledge on the type of coconut oil used and the composition of the non-lipid fraction, according to him. Such coconut oil could also be different to the normal cooking coconut oil.
The research undertaken by Prof. Seneviratne and his team was "specific" and had the objective of finding out how active the anti-oxidants of the non-lipid fraction of coconut oil were. An in-vivo (inside the body) study was undertaken, with animals being given identified samples of coconut oil and their blood tested.
The findings were astonishing, the Sunday Times understands. "We found that coconut oil rich with phenolic compounds effectively increased the anti-oxidant capacity in blood. It was also concluded that the highest amount of phenolic-antioxidants was found in traditional coconut oil," he says.
More surprises awaited the research team. The general impression is that cooking at high temperatures would degrade the quality of the oil. However, it is not applicable since coconut oil is thermally stable, it is learnt.
"Fortunately, most of the phenolic anti-oxidants present in coconut oil are also thermally highly stable," he pointed out, explaining that the reason for a greater composition of anti-oxidants is that simmering for a long time at a high temperature dissolved more anti-oxidants into the oil.
The research has been highlighted in many publications including the Food Chemistry Journal (www.elsevier.com) titled 'Comparison of the phenolic-dependent antioxidant properties of coconut oil extracted under cold and hot conditions' by Prof. Kapila Seneviratne, Chamil D. Hapuarachchi and Sagarika Ekanayake; Food Science and Technology of Sage Publications titled 'Antioxidant activities of the phenolic extraction of seeds and seed hulls of 5 different species'; International Journal of Food Science and Technology of the United Kingdom; and the International Food Research Journal of Malaysia.
Some studies indicate that virgin coconut oil has "beneficial effects on lipid parameters", as compared to many of the other unsaturated oils. The nutritional value of copra oil is very poor, when compared to virgin or home-based coconut oil. However, the effects are not drastic or unhealthy as expected, because we Sri Lankans practise heavy cooking and in the process we add a lot of anti-oxidants to the meal, such as spices, says Prof. Seneviratne. "Meals are also prepared at very high temperatures. This addition of anti-oxidants and heavy cooking might be the reason that copra oil is not as bad as expected when thinking of saturated compounds."
The commonly accepted theory today is that the consumption of poly-unsaturated oil is healthy but it is not the case always. The reason is that European countries do use a lot of poly-unsaturated oil but, they rely on very light cooking at relatively lower temperatures. However, we do heavy cooking at high temperatures and poly-unsaturated oil is thermally very unstable. This leads to the formation of peroxides which are not good for human health, he says.
Therefore, coconut oil is the most suitable oil for deep-frying and heavy cooking. Studies show that traditional coconut oil has excellent anti-oxidant properties and is sometimes even better than virgin oil. However, traditional oil production is time-consuming and is limited to the rural areas, says Prof. Seneviratne.
Providing a way to improve the quality of copra oil, he says the answer is incorporating important phenolic compounds from poonac (the coconut cake usually given to cattle) into copra oil. The extraction and refining conditions of copra oil can also be modified to allow more phenolic anti-oxidants to mix with copra oil.
Our studies done with blends of coconut oil with varying amounts of saturated fatty acids indicate that blood LDL levels do not increase exponentially with saturated fatty acid content in oils, he says. The Kelaniya research has finally restored the humble coconut oil to its past glory.
Making the findings public knowledge
A lecture titled, 'Beyond conventional wisdom on coconut oil' by Prof. Seneviratne organized by the United States-Sri Lanka Fulbright Commission on October 5, 2011 helped bring these important findings into the public domain.
Article Source: http://www.sundaytimes.lk/111016/Plus/plus_05.html

About the author: Unlike many people who write about coconut oil by simply reading about it, Brian Shilhavy actually lived in a coconut producing area of the Philippines for several years with his family, observing firsthand the differences between the diet and health of the younger generation and those of his wife's parents' generation still consuming a traditional diet. This led to years of studying Philippine nutrition and dietary patterns first hand while living in a rural farming community in the Philippines. Brian is the author of the best-selling book: Virgin Coconut Oil: How it has changed people's lives and how it can change yours!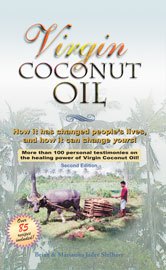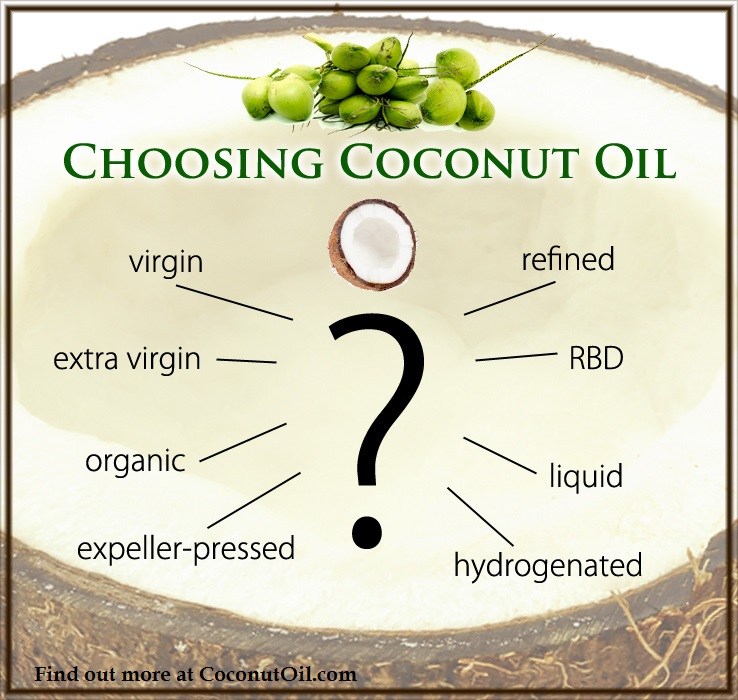 Published on April 10, 2012