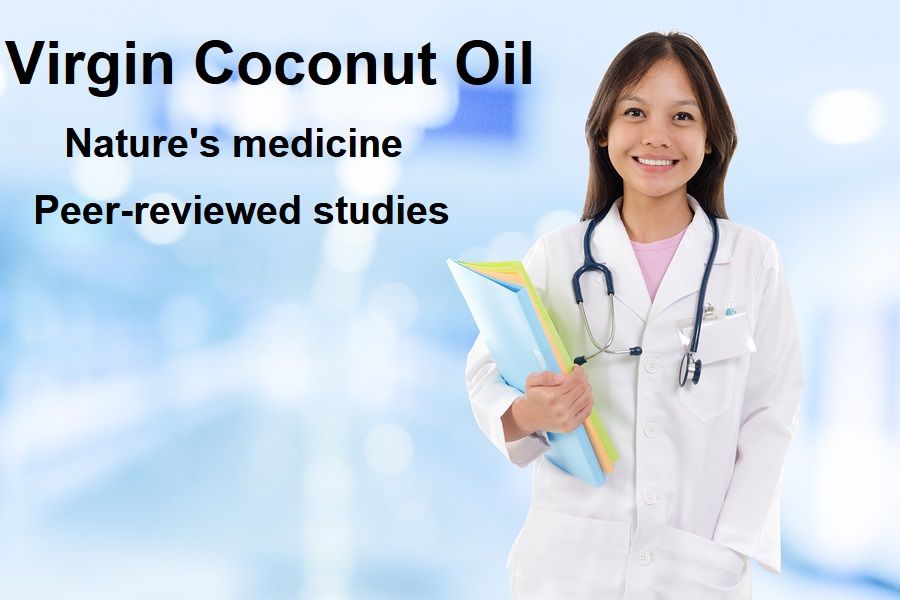 by Brian Shilhavy
Editor, Health Impact News
Coconut oil is nature's richest source of lauric acid, long known to be a powerful antimicrobial. As a saturated fat, coconut oil is almost 50% lauric acid.
Nature's next most abundant source of lauric acid, human breast milk, comes in a distant second.
For years now, research (primarily outside of the U.S.) on coconut oil has focused on the use of lauric acid as an adjunct or replacement for antibiotic drugs that have lost their effectiveness due to the emergence of antibiotic-resistant pathogens.
2019 has seen more studies published where coconut oil is studied in this context: how to deal with the emergence of antibiotic resistant pathogens, and the decreasing effectiveness of antibiotic drugs.
A Japanese study published in the journal Cell Transplant was especially promising, as it showed that lauric acid could potentially be used as a broad spectrum anti-microbiological agent without disrupting the "good bacteria" in the human gut microbiota.
From the abstract:
Lauric acid (LA) has a broad spectrum of anti-microbiological activities against enveloped viruses and various bacteria, and might be useful to protect against microbial infection and control the balance and distribution of bacteria in human gut microbiota.

In the present study, we developed a new method to measure the antimicrobial activity of LA in multiple samples with a microplate reader.

For human gut microbes, LA was shown to have low antimicrobial activity against commensal lactic acid bacteria, but high antimicrobial activity against pathogenic Bacteroides and Clostridium, suggesting that LA might modulate intestinal health, as confirmed by the proposed method.
Another study from Indonesia published in the journal Heliyon looked at the antibacterial and immunomodulator activities of virgin coconut oil (VCO) against Staphylococcus aureus.
From the abstract:
Antibiotics have components to inhibit infections against Staphylococcus aureus, but they depend on judicious use to minimize the incidence of resistance forms. Strategies to improve the current situation include research in finding a new antimicrobial from virgin coconut oil (VCO).

The saturated fatty acid, lauric acid (LA) (C12) contain in VCO was reported to have antibacterial activities. This study developed antimicrobial of VCO as an antimicrobial and immunomodulatory agent.

This study concluded that the VCO could inhibit the growth of S. aureus with destructive mechanisms of bacterial cell walls and increase the ability of the phagocytic immune cells.
The study focused on goats, and the need to find new therapies to antibiotic resistant Staphylococcus aureus, and its spread to humans through dairy products.
Staphylococcus aureus has an inadequate response to various antibiotic therapy, reflected a severe problem in the world. This problem because of the far-ranging use of lactam drugs, multidrug-resistant S. aureus (especially the methicillin-resistant Staphylococcus aureus, MRSA) became a frightening new threat in the past decades.

Methicillin-resistant Staphylococcus aureus can hydrolyze almost all kinds of lactams, and the drug-resistant strains spread quickly, causing high mortality rate in infected patients and the severe overdraft of medical resources due to its broad drug-resistant spectrum.

The risk of antibiotic residues in milk is also becoming a threat to consumer health. Negative consequences of antibiotics residues in dairy products and antibiotics resistance genes developed in bacteria following exposure to antimicrobial agents are well documented.

Data on antibiotic resistance could also be used to characterize these opportunistic pathogens, which may further limit the risks associated with the consumption of contaminated milk and its products.
The results of their study were positive. From the conclusion:
The results presented in this study concluded that the VCO can inhibit the growth of S. aureus and increase the ability of phagocytic immune cells against S. aureus originated from PE goat milk. Virgin coconut oil might be used as an alternative to antibiotics and used as a modulator of the cellular immune system.
A study from Nigeria, published in the Journal of Food Biochemistry looked at using virgin coconut oil as an adjunct therapy with the drug Gentamicin.
Gentamicin is said to be an effective antibiotic against severe infections, but its major side effect is "oxidative nephrotoxicity" (damage to the kidneys).
The study was conducted on rats, and reportedly, for the first time, virgin coconut oil prevented the nephrotoxicity of gentamicin.
Gentamicin is an effective antibiotic against severe infections; however, its major side effect is oxidative nephrotoxicity. We explored whether virgin coconut oil (VCO) could mitigate gentamicin-induced nephrotoxicity.

Rats were fed with VCO-supplemented diet for 16 days against renal toxicity induced by gentamicin (100 mg/kg bw, ip) from Day 11 to 16. Gentamicin caused marked elevated serum urea, uric acid, and creatinine levels, followed by considerable depletion in renal antioxidant enzymes, glutathione (GSH), while the malondialdehyde (MDA) level increased significantly.

It significantly increased renal cytokines and nitric oxide (NO) levels, confirmed by renal histopathology.

VCO protects against gentamicin-induced nephrotoxicity; thus, it could be a promising dietary supplement for patients undergoing gentamicin treatment.

PRACTICAL APPLICATIONS: Gentamicin is an efficacious clinical antibiotic used against severe infections; however, the robust body of evidence indicates that the nephrotoxic side effect constrained its use.

Virgin coconut oil (VCO) is an edible oil with growing human consumption and pharmacological effects. Our study has reported herein, for the first time, that VCO diet prevented the nephrotoxicity of gentamicin.

Dietary supplementation of this oil could be beneficial in alleviating the nephrotoxic side effect of gentamicin in patients.
Fortunately for those of us living in the U.S., virgin coconut oil is now available in abundance.
But unfortuantely, Americans are still discouraged from using it because the USDA and the FDA still consider it unhealthy, along with all saturated fats.
To now admit that coconut oil, nature's most saturated fat, is actually healthy, would be to negate decades of medical recommendations for cholesterol-lowering drugs, the most lucrative class of drugs in the history of pharmaceutical products, and dietary guidelines warning people to stay away from saturated fats.
About the author: Unlike many people who write about coconut oil by simply reading about it, Brian Shilhavy actually lived in a coconut producing area of the Philippines for several years with his family, observing firsthand the differences between the diet and health of the younger generation and those of his wife's parents' generation still consuming a traditional diet. This led to years of studying Philippine nutrition and dietary patterns first hand while living in a rural farming community in the Philippines. Brian is the author of the best-selling book: Virgin Coconut Oil: How it has changed people's lives and how it can change yours!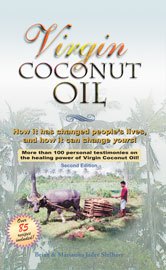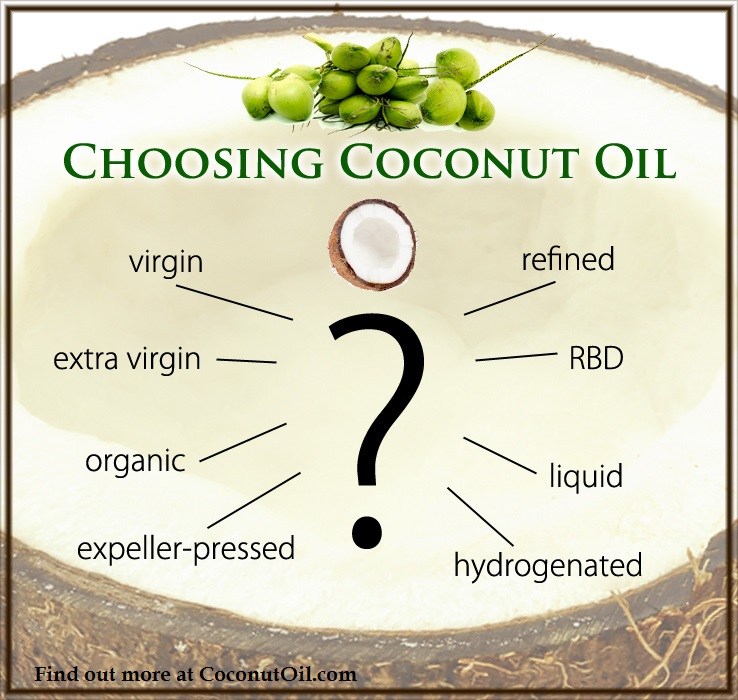 Published on December 11, 2019