Health Impact News Editor Comments: A study done at Rhode Island Hospital continues to confirm that Alzheimer's Disease has a strong link to brain insulin resistance, or type 3 diabetes. Since the National Institute of Health financed the study, we can probably expect people with Alzheimer's to now be prescribed even more drugs, the same drugs that are prescribed for type 2 diabetes.
Unfortunately, the pharmaceutical companies have a terrible track record when it comes to diabetes drugs. The drug Actos, a drug that France and Germany pulled from the market a year ago after it was found to cause bladder cancer and tumors in people using it for type 2 diabetes, is a drug still found in the market in the United States. Since the FDA has not pulled it off of the market in the US, hundreds of lawsuits have been filed, including one from a whistle blower claiming the manufacturer "is benefiting in tens of billions of dollars in sales at the expense of the lives of people still taking the drug." Another diabetes drug, Avandia, was removed from pharmacies because it led to increased heart attacks killing thousands of people.
Today's senior citizens living in managed care facilities are taking an average of over 30 different prescription drugs! The one class of drug that is prescribed the most, statin drugs to lower cholesterol, is linked to increasing the incidence of Alzheimer's by starving the brain of needed cholesterol. Another side effect of statin drugs is: diabetes! (See: Statin Drugs Shown to Increase Risk of Diabetes Significantly, Yet the Media Scramble to Protect the Drugs' Reputation; FDA Admits Statins Cause Memory Loss, Liver Damage, and Diabetes; and Lower Your Cholesterol, Increase Your Diabetes Risk By 48%) One out of every four Americans over the age of 55 is currently taking statin drugs.
So while it is positive to see studies like this help us understand some of the causes of Alzheimer's Disease, turning to drugs to treat these symptoms is heading in the wrong direction. Type 2 and type 3 diabetes is a lifestyle issue, and can be controlled or even prevented by dietary choices and avoiding too many drugs. There has also been tremendous success in controlling and eliminating diabetes through a low-carb and high fat ketogenic diet (see: The Positive Effects of Low-Carbohydrate High Saturated Fat Diets on Diabetes;  Study finds that patients with diabetes can discontinue their medication if they follow a low carb, ketogenic diet; and Ketogenic Diet for Remission in Type 1 Diabetes).
Given all the evidence regarding insulin resistance, diabetes, and the link to Alzheimer's, it is not surprising that people are reporting incredible benefits from consuming coconut oil. (See: Coconut Oil and Diabetes and Coconut Oil and Alzheimer's)
For an excellent round table discussion concerning insulin resistance and Alzheimer's, including the success of coconut oil and a low-carb high-fat diet, watch the following video with 5 medical doctors, Gary Taubes, and Robb Wolf (Article here):
Rhode Island Hospital researcher Suzanne de la Monte, M.D., has found a link between brain insulin resistance (diabetes) and two other key mediators of neuronal injury that help Alzheimer's disease (AD) to propagate. The research found that once AD is established, therapeutic efforts must also work to reduce toxin production in the brain. The study, Dysfunctional Pro-Ceramide, ER Stress, and Insulin/IGF Signaling Networks with Progression of Alzheimer's Disease, is published in the June 22, 2012, supplement of the Journal of Alzheimer's Disease.
Alzheimer's disease is one of the most common degenerative dementias, and more than 115 million new cases are projected worldwide in the next 40 years. There is clinical and experimental evidence that treatment with insulin or insulin sensitizer agents can enhance cognitive function and in some circumstances help slow the rate of cognitive decline in AD. Alzheimer's and other neurodegenerative diseases destroy the brain until the patients finally succumb. In order to effectively halt the process of neurodegeneration, the forces that advance and perpetuate the disease, particularly with regard to the progressive worsening of brain insulin/IGF resistance, must be understood.
"Brain insulin resistance (diabetes) is very much like regular diabetes," de la Monte said. "Since the underlying problems continue to be just about the same, we believe that the development of new therapies would be applicable for all types of diabetes, including Alzheimer's disease, which we refer to as Type III diabetes."
Read the Full Article Here.
See Also:
Abstract
Alzheimer's disease (AD) has characteristic histopathological, molecular, and biochemical abnormalities, including cell loss; abundant neurofibrillary tangles; dystrophic neurites; amyloid precursor protein, amyloid-β (APP-Aβ) deposits; increased activation of prodeath genes and signaling pathways; impaired energy metabolism; mitochondrial dysfunction; chronic oxidative stress; and DNA damage. Gaining a better understanding of AD pathogenesis will require a framework that mechanistically interlinks all these phenomena. Currently, there is a rapid growth in the literature pointing toward insulin deficiency and insulin resistance as mediators of AD-type neurodegeneration, but this surge of new information is riddled with conflicting and unresolved concepts regarding the potential contributions of type 2 diabetes mellitus (T2DM), metabolic syndrome, and obesity to AD pathogenesis. Herein, we review the evidence that (1) T2DM causes brain insulin resistance, oxidative stress, and cognitive impairment, but its aggregate effects fall far short of mimicking AD; (2) extensive disturbances in brain insulin and insulin-like growth factor (IGF) signaling mechanisms represent early and progressive abnormalities and could account for the majority of molecular, biochemical, and histopathological lesions in AD; (3) experimental brain diabetes produced by intracerebral administration of streptozotocin shares many features with AD, including cognitive impairment and disturbances in acetylcholine homeostasis; and (4) experimental brain diabetes is treatable with insulin sensitizer agents, i.e., drugs currently used to treat T2DM. We conclude that the term "type 3 diabetes" accurately reflects the fact that AD represents a form of diabetes that selectively involves the brain and has molecular and biochemical features that overlap with both type 1 diabetes mellitus and T2DM.
Virgin Coconut Oil Beats Drugs in Treating Alzheimer's
A Holistic Guide to Geriatric Care – eBook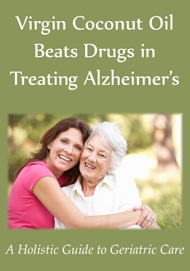 In this book we look at the problems and causes of Alzheimer's as they are related to an epidemic of prescription drugs being marketed to seniors, and we look at the strong evidence for dietary intervention, starting with coconut oil.
We bring you the stories of 10 different families who saw Alzheimer's lessened or reversed by adding coconut oil to their diet, which is representative of thousands of others who are experiencing similar results. We offer guidelines on usage and types of coconut oil to consider, as well as other non-drug tips for holistic geriatric care.
Our target audience is the millions of caregivers out there loving caring for our senior population who will find it difficult to get this information from their doctors or medical professionals not trained in these areas.
Read Virgin Coconut Oil Beats Drugs in Treating Alzheimer's on your mobile device!
$1.99
Virgin Coconut Oil:
How it has changed people's lives and how it can change yours!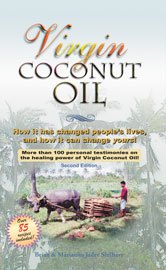 Includes 85 recipes – Free shipping available!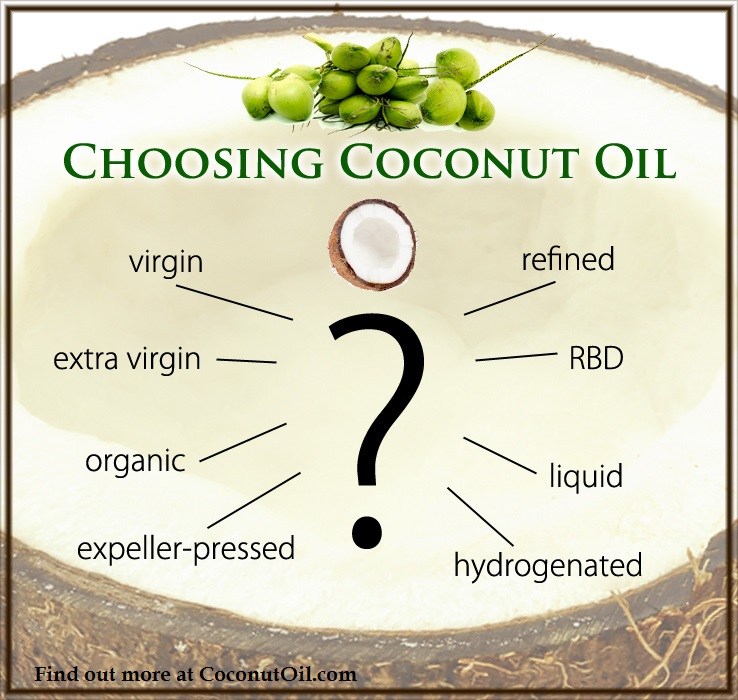 Published on July 17, 2012