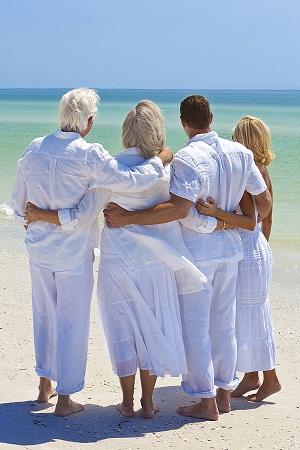 Health Impact News Editor Comments: I spoke with Joseph Jauregui about the joy he and his brothers and sisters have after seeing their father change when he started to use coconut oil in his diet. Joe reported to me that while his father still has a ways to go to be like his former self before dementia set in, that now his mother and siblings feel like they have their father back again. Here is his story, which is a chronology of observations over several weeks.
by Joseph Jauregui
My Dad was diagnosed with Severe Dementia about 7-8 years ago. I still remember the day when he forgot my name. Ever since then I've been praying for him to return to whom he was, but as time passed he got worse and worse. I saw a very articulate man go from creative, comical and caring to distraught, lost and childlike.
He than started having accidents to my mothers disgust (that was 8 years ago). He was having about 5-6 accidents a day and getting up at all hours of the night. He was going back in time daily, and even losing the ability to communicate and read.
A friend of mine told me about this coconut oil and its results and I practically got tears in my eyes (and I'm a dude haha). So I bought some coconut oil and gave it to my mother as she cooks all his meals.
I visit every other Saturday, so before I went I psyched myself up to accept that there would be "no difference" as my dad is in his 80's, and I felt he was too far gone. He had been diagnosed with severe dementia 10 years earlier. Well to my surprise my mother said he had changed quite a bit, and that he wasn't getting up as often at night. And the best part was that she wasn't complaining about his antics nearly as much as the past years.
Two weeks later I returned and my father was far more social, and he even began to tell jokes. He still wasn't himself, but a glimse of his former self was there.
I missed going one week but the report from my sister was good. She called my mom on the phone and my dad answered. She was surprised that he spoke to her in a way he hadn't spoken to her in YEARS. I'm very hopeful, and I gotta say Coconut Oil is now a part of my routine. It is great in eggs and steamed veggies (yum!).
I visited the folks this past week and was hoping for more changes, and yes there were.
First off I need to tell you all that my sister, her husband and child moved in with my folks due to the job situation. My mother doesn't like it as the house is small, and she still gets embarrassed about my dad's situation, but my dad who has always been an extrovert loves having more people at home. He was telling jokes and laughing, giggling…oh what a mess haha! My mother was telling me that he's been like that for a couple of days, which is great, as he really never laughed all that much after the disease hit him.
I left there feeling very appreciative of the changes in his life. Those prayers are being answered, and I'm feeling great. The next day my brother went down to my folks house and told me that dad did something he hasn't done in years – he combed his hair! He is doing things he had not done before. The coconut oil is working and is having great results in him.
One day I believe he will return to the person whom he was. The change in him over the 7 weeks has been far better than I would of hoped for. This diet of coconut oil in everything he eats has done wonders for him. And my mother didn't even complain to me once this week – WAHOOOOOOOOOOOO!!!
Read the Full Story here: http://healthimpactnews.com/2012/man-in-his-80s-with-severe-dementia-returning-to-old-self-after-starting-coconut-oil/
See Also:
Coconut Oil and Alzheimer's: The Low-fat Diet and Cholesterol Lowering Drugs Part of the Problem?
Virgin Coconut Oil Beats Drugs in Treating Alzheimer's
A Holistic Guide to Geriatric Care – eBook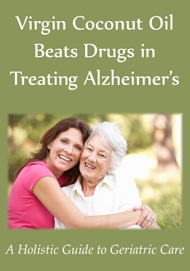 In this book we look at the problems and causes of Alzheimer's as they are related to an epidemic of prescription drugs being marketed to seniors, and we look at the strong evidence for dietary intervention, starting with coconut oil.
We bring you the stories of 10 different families who saw Alzheimer's lessened or reversed by adding coconut oil to their diet, which is representative of thousands of others who are experiencing similar results. We offer guidelines on usage and types of coconut oil to consider, as well as other non-drug tips for holistic geriatric care.
Our target audience is the millions of caregivers out there loving caring for our senior population who will find it difficult to get this information from their doctors or medical professionals not trained in these areas.
Read Virgin Coconut Oil Beats Drugs in Treating Alzheimer's on your mobile device!
$1.99
Virgin Coconut Oil:
How it has changed people's lives and how it can change yours!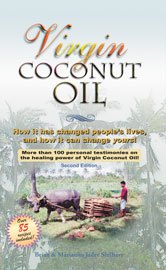 Includes 85 recipes – Free shipping available!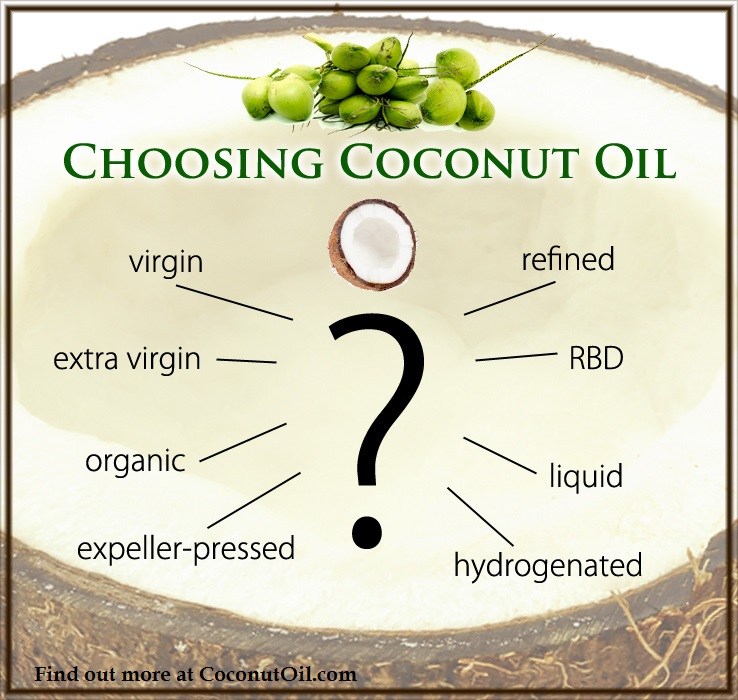 Published on March 17, 2012