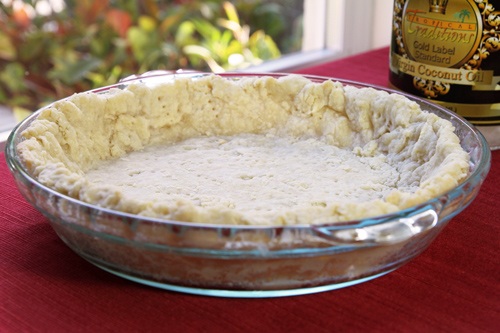 by Sarah Shilhavy
Health Impact News
Aside from using coconut oil as a basic cooking oil for all different types of stovetop cooking methods, this oil is also suitable for baking. Coconut oil can be used in two main ways for baking: as a natural non-sticking agent, and as a baking fat (such as shortening, butter, and other oils).
Coconut Oil As a Non-Stick Product
Coconut oil can and should replace all of your non-stick cooking sprays. The reason being, cooking sprays are heavily laden with highly processed and nonfood ingredients, which you can read about here.
For general use, (you can use a pastry brush or your fingers) spread a very thin layer of coconut oil to coat your baking dish before using. The amount needed will vary depending on what is being made. Generally, the recipes will indicate how well greased the baking dish or pan will need to be.
If more insurance is needed for the baked goods not sticking to baking dishes, try the flour method: after the baking vessel has been greased, add 1 tablespoon of the flour of your choice and "dust" the entire dish by swirling and tapping until the flour has coated the entire surface. Tap out the excess flour and proceed as usual. This method is most often used for batter-based recipes with a high tendency to stick, such as cakes and quick breads.
Coconut Oil as a Baking Fat
Another way to use coconut oil in baking is as a shortening or additional butter-like flavoring. Examples would be:
Pie crust and flakey pastries calling for shortening: cold coconut oil
Melted & softened butter: swap out some butter for coconut oil to add coconut flavor
Infuse coconut oil with flavors such as garlic, herbs, or spices and brush onto baked goods before or after baking for extra flavor
Use coconut oil as the main fat in crumb toppings
If you are allergic to dairy, coconut oil can also act as a decent butter substitute. But if you're not allergic to dairy, just eat butter. Butter is good. Swapping out butter for coconut oil is fairly straightforward for most recipes.
The main issue in the butter and coconut oil swap would be the fact that butter is a "water-in-oil emulsion" and is made up of butterfat, milk proteins and water. Coconut oil at the most will have a .1% total amount of H2O, and thus the way these two fats act in many recipes will vary. In order to mimic a more butter-like quality, try adding 1/2-1 teaspoon of water per 1/2 cup of coconut oil used in any recipe that usually requires butter.
If you think avoiding suspicious non-food ingredients and experimenting with a new, fun ingredient in baked goods sounds like a good idea, give coconut oil a try. Whether you use it in baking as a natural non-stick product or as a shortening and/or flavoring, coconut oil is an easy and very versatile product to use.
Give the recipes below a try to see and taste for yourself how well coconut oil can work in baked goods.
Servings: 3 dozen
Preparation Time: 25 minutes total
Preheat oven to 375 degrees ºF.
Combine virgin coconut oil and honey. Stir in eggs and milk.
Sift together the flours, baking powder, baking soda, salt, cinnamon and nutmeg. Combine flour mixture with honey mixture.
Place by teaspoonfuls on a greased baking sheet. Bake 12 minutes (or until golden brown underneath cookie). Allow to cool before serving.
This makes a delicious, flakey pastry and I have had many favorable comments on it.
3/4 cup fat (1/2 solid coconut oil and 1/2 butter or all coconut oil)
2 cups organic unbleached all purpose flour
1 teaspoon salt
3 – 4 tablespoons ice cold water
Cut the coconut oil and butter into the flour and salt with pastry blender or two knives. Add the water 1 tablespoon at a time and mix well.
Roll out on floured board. Pastry is very tender and may be partially rolled around rolling pin for ease of picking up to place in pie pan.
Virgin Coconut Oil:
How it has changed people's lives and how it can change yours!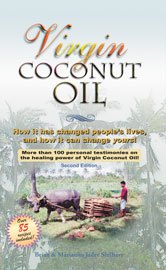 Includes 85 recipes – Free shipping available!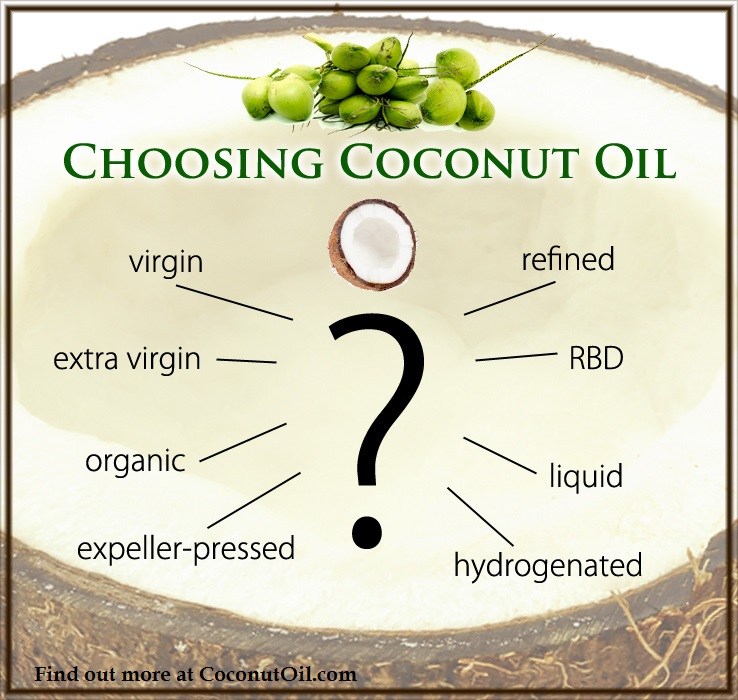 Published on September 26, 2014