by Sarah Shilhavy
Health Impact News
Snacking is something nearly everyone does and likes to do. It's fun, easy, and can give you that extra mood lift or energy boost when you need it in the middle of the day.
Unfortunately, mindless snacking can also lead to a lot of unhealthy habits such as feeding a sugar addiction. The body often craves foods and drinks that will boost energy and sugar is usually the most readily available source.
Perhaps the best alternative you should be reaching for, instead of something loaded with processed sugary carbs, is coconut oil. Coconut oil is incredibly easy to work with, versatile, and can (and will) boost your energy, mood, and health the more you eat it and continue eating it in place of less healthy junk food snacks.
Finding out what kind of snack you need, like, and have the time to prepare is a good starting point to figuring out how to get more coconut oil into your daily grazing.
Some of the quickest and easiest are no-bake and no-cook recipes utilizing coconut oil's natural solid state below 70 degrees ºF to make bark-like, crunchy candy bites. Recipes for snack bar style snacks that utilize powerhouse ingredients such as nuts, seeds, dried fruit and pure, unsweetened cocoa are also very easy to get coconut oil into. However, if you're trying to cut back on sugar keep an eye on the amount of sugary ingredients used per recipe such as fruit and sweeteners. Just because a recipe doesn't have cane sugar doesn't guarantee that it actually is low in sugar.
To be able to find just the right snack that will meet all your current dietary needs, it is helpful to go through a quick mental checklist:
1. Why are you hungry?
Is it really hunger or is it thirst? Do you need an energy boost? If it's a boost you need, find something with a high coconut oil content (see the Homemade Chocolate and CoCo Almond Bites below). If you're unsure, drink a tall glass of water and try asking yourself again.
2. What have you eaten up until this point?
If you've had nothing but coffee and maybe a bite of a pastry from breakfast, try snacking on something with a high overall coconut (e.g. dried coconut) content to boost protein and fiber, as well as a variety of other ingredients that are both filling but low in the natural sugar, such as these tasty bites:
or these Super Food Balls:
But maybe you've taken care of yourself all day, eaten well, had plenty of water to drink and just want something to munch on that's both delicious, good for you, and portable. Try this:
If you're not in the mood for a snack that requires chewing but need something filling and portable that's also a good carrier for coconut oil, try a smoothie. Unendingly forgiving and customizable, you can adjust the ingredients and make sure you're getting as much coconut oil as you want all in one convenient serving, just like this Banana Orange Smoothie:
For those who really just want to pop little bites of nearly pure coconut oil throughout the day, then these two recipes are perfect for you:
If you're really wanting something savory, try quickly and lightly sautéing your favorite seasonal vegetable in coconut oil, like these Coconut Oil Sautéed Carrots:
Or whipping melted coconut oil into your favorite dip:
Getting coconut oil into your daily snacking habits may be easier than you think. Take full advantage of coconut oil's unique fat and oil texture forms to make healthy candy barks, melt it down for drinks, use it like butter, or simply stir it into your favorite homemade snack recipe. With just a little experimenting and creating, coconut oil can make its way into just about any recipe.
Virgin Coconut Oil:
How it has changed people's lives and how it can change yours!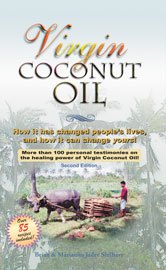 Includes 85 recipes – Free shipping available!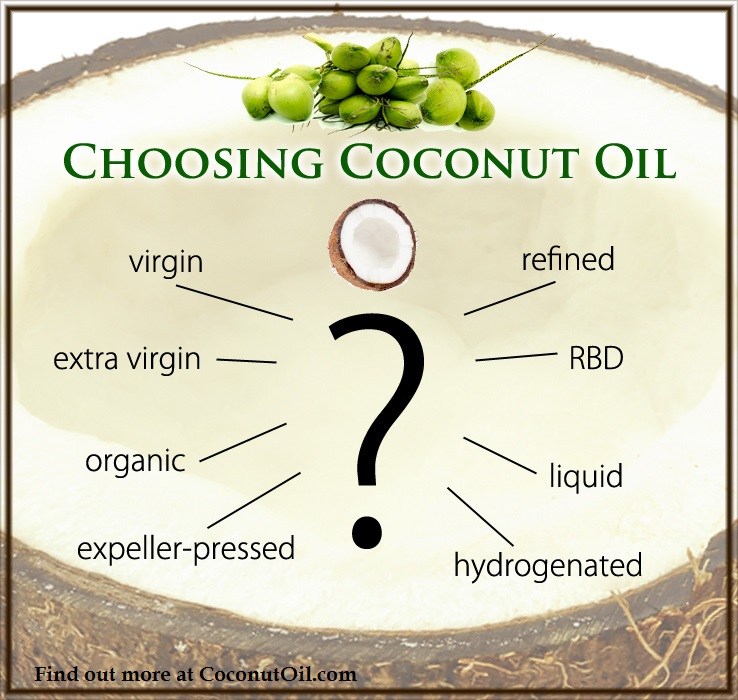 Published on July 4, 2014