by Brian Shilhavy
Coconut oil is gaining in popularity, and as can be expected, savvy marketers are looking to capitalize on this popularity. As we have documented here at CoconutOil.com, people are using coconut oil effectively for a wide range of health issues. It is therefore tempting to think of coconut oil as a supplement or medicine, rather than a simple food that has been in the food chain for thousands of years.
As people think of "supplements" or "medicine," it is natural to think of taking a pill rather than taking the time to cook a healthy meal from scratch using healthy ingredients. Clever marketers have been marketing coconut oil pills for a number of years now, and we are seeing an increase in these pills show up in the market as coconut oil continues to gain popularity here in 2012. But do these coconut oil pills really have any value?
Coconut oil, like any other dietary oil, generally needs to be packaged in a soft gel capsule to make it into a pill. The largest softgel one can make is 1000 mg (1 gram). These are very large pills, and can be very difficult to swallow. The common recommended amount of coconut oil that is generally suggested to take each day for therapeutic value is 3.5 tablespoons. The reasoning behind this amount for most adults, is that it equals the percentage of lauric acid a newborn baby would be receiving through human breast milk, and is considered a healthy amount to strengthen one's immune system. One tablespoon is equivalent to 14 grams of oil. So the equivalent amount one would need to take in softgel form to equal 3.5 tablespoons a day would be 49 capsules.
If you read some of the testimonials here on CoconutOil.com, however, you will see that people with serious neurological problems are taking much more than 3.5 tablespoons a day. In Catherine's story about how she reversed Alzheimer's disease by taking coconut oil, her husband reports that "she takes 2 tablespoons 4 times per day." That's 8 tablespoons, or the equivalent of 112 softgels a day. In Clarence's testimony of reversing some of the effects of Amyotrophic Lateral Sclerosis (ALS) with coconut oil, he reports: "I now take 9 tbsp. per day (3 at each meal mixed into my food.)" That would be equivalent to 126 softgels per day.
Most of these bottles of softgels only contain about 120 capsules. And what is the recommended daily dosage they suggest? Usually between 3 to 6 capsules per day, or about 1/3 of a tablespoon. Some of these bottles of softgel coconut oil capsules are retailing for $20.00 or $30.00 a bottle. If you do the math, you will see that this is really benefiting only the companies selling them.
Even if one were to consume such large quantities of softgel capsules, what else would someone be consuming besides the oil inside the softgel? Most of these capsules are made out of bovine gelatin, derived from the bones of our cattle industry. I have yet to see any company marketing softgel capsules derived from grass-fed cows. So if you are consuming commercial gelatin capsules, it is reasonable to expect you might also be consuming all the other chemicals that are used in our cattle and dairy industry, such as antibiotics, growth hormones, etc. If the softgel capsules are "vegetarian", chances are that it is soy-based or corn-based. Both soy and corn are 90% genetically modified in the US, and both have issues even if they are certified organic due to allergies to soy and corn. Soy is also a plant estrogen, and even much of today's organic corn is contaminated to some extent by cross pollination from GMO corn. Also, in the encapsulation process it is standard practice to use mineral oil. Mineral oil is basically petroleum.
Coconut Oil is a FOOD, not a medicine. Save your money on softgels and buy the real thing!
About the author: Unlike many people who write about coconut oil by simply reading about it, Brian Shilhavy actually lived in a coconut producing area of the Philippines for several years with his family, observing firsthand the differences between the diet and health of the younger generation and those of his wife's parents' generation still consuming a traditional diet. This led to years of studying Philippine nutrition and dietary patterns first hand while living in a rural farming community in the Philippines. Brian is the author of the best-selling book: Virgin Coconut Oil: How it has changed people's lives and how it can change yours!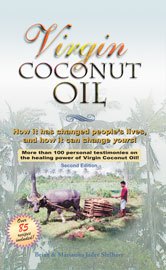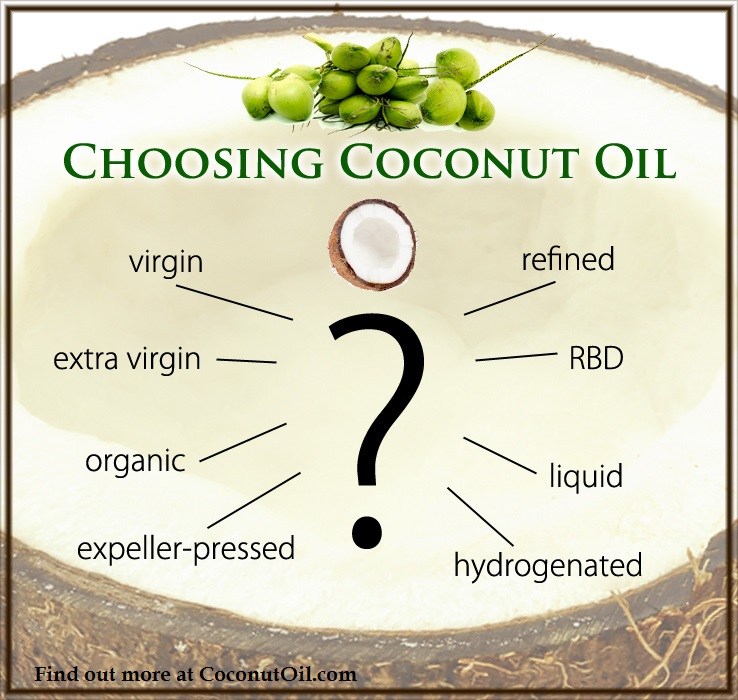 Published on May 6, 2012