Brian Shilhavy
In what is yet another great investigative report by Lorie Johnson of CBN, we hear how coconut oil is helping people with Alzheimer's, Parkinson's, and ALS. (Note: we also covered the remarkable story of how coconut oil helped with ALS last year here: Coconut Oil Reverses Amyotrophic Lateral Sclerosis – ALS).
They report that some "Alzheimer's doctors" are starting to take notice and become interested in coconut oil, but they mention one institution, the Byrd Alzheimer's Institute.
While this is welcome news, our own experience, and that reported by Dr. Newport in her writings, is that the heavily funded Alzheimer's Association is not positive towards coconut oil at all. In fact, they warn their members against coconut oil. (See: Alzheimer's Association Warns Against Coconut Oil – Member Replies "Coconut Oil Gave us our Father Back!")
We truly hope health care professionals and care givers will look honestly at the evidence for coconut oil for neurological disorders, as well as the overall positive effects of a low-carb and high-fat diet on this website and elsewhere, and not be dissuaded by those with heavy ties to the pharmaceutical industry. We look forward to hearing good reports on the research the Byrd Alzheimer's Institute is doing in regards to coconut oil.
While coconut oil provides energy in the form of ketones that undoubtedly are beneficial for brain function, one should also consider the evidence of the brain's need for cholesterol and the danger of cholesterol-lowering drugs. Read more here: Coconut Oil and Alzheimer's: The Low-fat Diet and Cholesterol Lowering Drugs Part of the Problem?
5 Medical Doctors with Gary Taubes and Robb Wolf Discuss Coconut Oil and Alzheimer's Disease – Article Here.
Virgin Coconut Oil Beats Drugs in Treating Alzheimer's
A Holistic Guide to Geriatric Care – eBook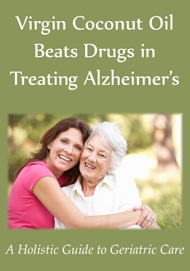 In this book we look at the problems and causes of Alzheimer's as they are related to an epidemic of prescription drugs being marketed to seniors, and we look at the strong evidence for dietary intervention, starting with coconut oil.
We bring you the stories of 10 different families who saw Alzheimer's lessened or reversed by adding coconut oil to their diet, which is representative of thousands of others who are experiencing similar results. We offer guidelines on usage and types of coconut oil to consider, as well as other non-drug tips for holistic geriatric care.
Our target audience is the millions of caregivers out there loving caring for our senior population who will find it difficult to get this information from their doctors or medical professionals not trained in these areas.
Read Virgin Coconut Oil Beats Drugs in Treating Alzheimer's on your mobile device!
$1.99
About the author: Unlike many people who write about coconut oil by simply reading about it, Brian Shilhavy actually lived in a coconut producing area of the Philippines for several years with his family, observing firsthand the differences between the diet and health of the younger generation and those of his wife's parents' generation still consuming a traditional diet. This led to years of studying Philippine nutrition and dietary patterns first hand while living in a rural farming community in the Philippines. Brian is the author of the best-selling book: Virgin Coconut Oil: How it has changed people's lives and how it can change yours!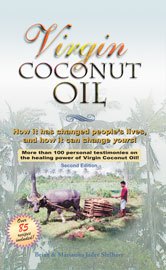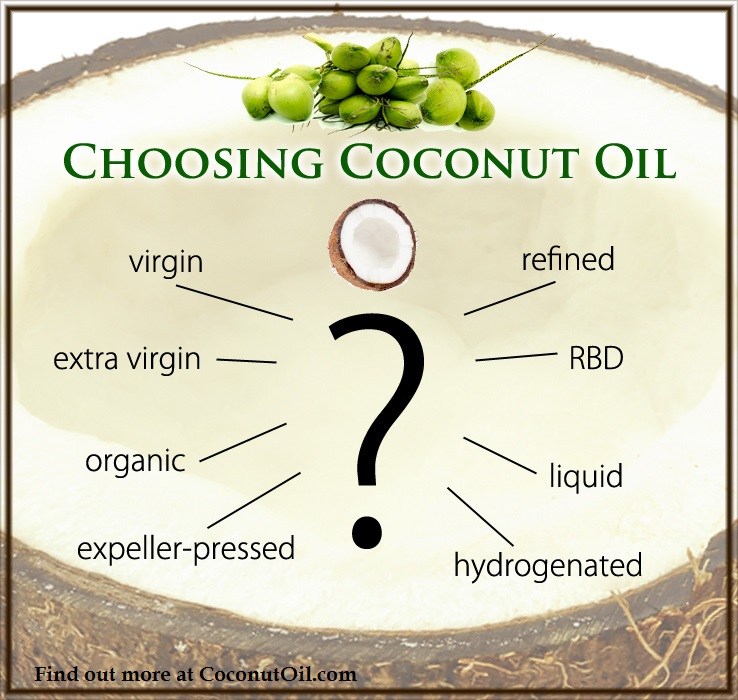 Published on January 9, 2013