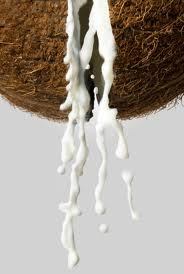 Coconut Oil has been used by many different cultures around the globe for years! It's multi-functional use makes it a great, all-around ingredient for food, hair and your overall health. People have used this tropical food for everything from a digestion aide, heart health and as a skin and hair conditioner.
Aside from stress relief, maintaining cholesterol levels and weight loss, coconut oil is also used to maintain healthy tresses and give your skin a radiant glow. This tropical oil's benefits can be attributed to the presence of lauric, capric and caprylic acids. It also contains antimicrobial, antioxidant, antifungal, antibacterial, soothing, properties. It is safe enough to use for you and baby!
As a hair conditioner, it softens your hair and conditions dry, itchy scalp. The fatty-acids in coconut oil penetrate easily into the hair strands and reduce protein loss (i.e. hair loss). If you have damaged hair, try using coconut oil in your hair routine. You should see a difference!
As a skin conditioner, this makes the perfect body massage oil! Unlike mineral oil and petroleum jelly, coconut oil DOES NOT clog your pores. Furthermore, the antioxidant in this oils delays wrinkles and prevents sagging skin. Who doesn't like the sound of that?!?
Hair Care Recipes:
Coconut Honey Deep Conditioner Recipe
Ingredients:
4 tbs Coconut oil
2 tbs Natural honey
Directions:
Place coconut oil and honey in a small plastic bag and place the bag in a hot cup of water for 1 minute to warm. Apply to hair, wrap hair in a towel for 20 minutes. Wash then dry hair.
Tropical Deep Conditioner Recipe
Ingredients:
3 tbs Coconut oil
2 tbs Olive Oil
1 ts of lemon juice
Apply the warm mixture of olive oil, lemon juice and coconut oil. Steam a bath towel and wrap your head for 15 minutes. Wash the hair with our Mango-Papaya fusion shampoo and conditioner for the ultimate tropical experience!!
Recreate your own tropical oasis.. even when it's raining outside!
Read the full article here: http://www.facebook.com/note.php?note_id=197335626956128
See Also: Coconut Oil Hair Benefits: How to Use Coconut Oil for Natural Hair Health
Virgin Coconut Oil:
How it has changed people's lives and how it can change yours!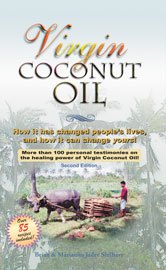 Includes 85 recipes – Free shipping available!
Published on May 3, 2012