Holy Smokes I'm healthy!
By Dean
Coconut Diet Forums
It started out as a search for the cure for mono. Sure enough, in 2 weeks coconut oil cured my mono, not the normal 6 months.
Then I started to apply this coconut oil for other medical issues. The following has happened:
12+ years of acne is gone off my back! (99.X% better) It was so bad it hurt to drive at times, and my t-shirts would get blood stains!
My ringworm on my back is gone after a few months. (had that for a few years)
This cyst on my butt the size of a golf ball is gone after 3 months of applying the oil in the shower! (had that for 3 years).
My IBS (Irritable Bowel Syndrome) is gone. (had that for a few years)
My extremely oily skin is gone. (had that since age 12)
My hair doesn't fall out in the shower and my dandruff is under control!
Plus, applied on my gums it fixes them from bleeding and I have noticed weight loss!
A mole shrank by 1/2 on my finger.
I'm not constipated anymore!
Also my knees don't pop so harsh anymore and I have more energy!
Plus, I don't smell any more as it's a good deodorant!
So I can't buy the stuff fast enough! Now you know why! If you're thinking of trying it, do not hesitate!
Also my memory is better! On my tetris game, I can play it faster and get to level 20! That's a good sign. It also never happened before the oil.
Also I put the stuff on when I shower and I noticed I don't smell anymore! It even got rid of my jock itch!
So I'm down to one medical problem. My foot fungus, and I'm applying the oil on it and using gauze to keep the oil on. I apply it 2 times a day after I shower and even part of the yellow nail is now WHITE! Not the new nail, but growing in the existing nail! I have NEVER seen that before in the 13 years I have had this problem, so it seems to be working!
If you want the fast track to health this is it! Oh, and in my stomach I had to much acid build up and it would hurt in the morning. Also, my poo came out green and that's gone too! No more green poo and no more stomach pain in the morning!
And my dad who has Parkinson? His dementia is better when he eats the coconut oil, and his elliptic moments last 10-15 seconds instead of the usual 10-15 minutes! If he had eaten the stuff a lot before his problems got worse, he may not even have dementia! So if your thinking "that's great for him but what about me?" – I say try it!
The Coconut Diet forums is the longest running Internet discussion group on the health benefits of coconut oil, with over ten years of archived testimonials and over 17,000 discussions. Brian and Marianita Shilhavy started this discussion group, and they also have a Facebook page here.
Virgin Coconut Oil:
How it has changed people's lives and how it can change yours!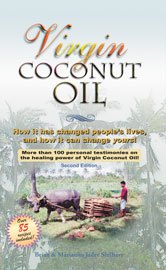 Includes 85 recipes – Free shipping available!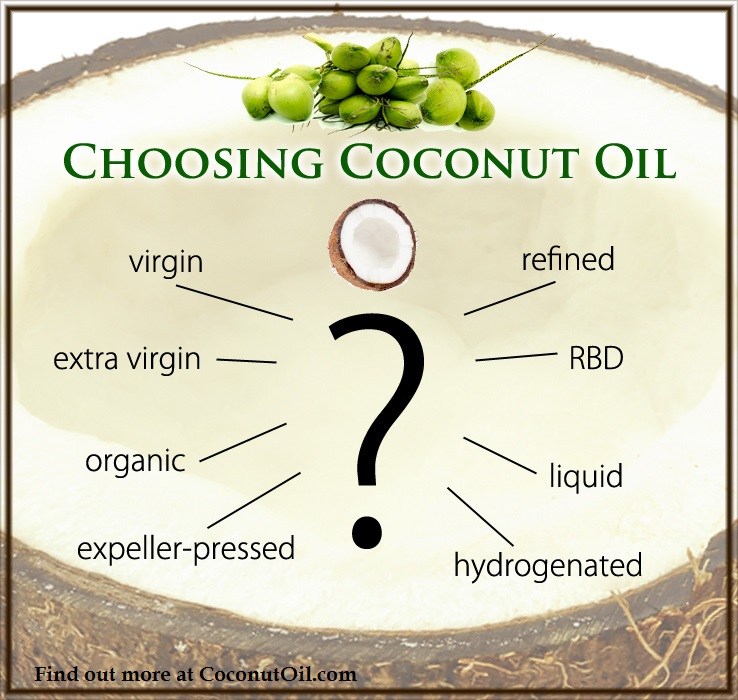 Published on April 16, 2012