by Sarah Shilhavy
Health Impact News
Having a plate or bowl of candies out for parties and holidays is a common sight to be seen, but no one needs to be putting those kinds of crazy amounts of processed ingredients into their bodies. The solution would be to make your own candies so you can control what goes into them and make the end result a good deal better for you.
The recipes here are simply processed sugar-free, not sweetener free. The sweeteners used here are traditional sweeteners such as raw honey and maple syrup. In addition, because these are candy recipes there is a very high sugar content for nearly all of them, and thus they are not a health food, but a sweet treat to be enjoyed occasionally.
While candy making is seen as a daunting, day-long task, it can actually be far easier than you may realize. Using different coconut ingredients such as coconut oil, Coconut Cream Concentrate and coconut milk to make candies will not only will provide coconut flavor, but also cut out a lot of complicated steps to candy making. Homemade coconut oil chocolate is a very popular and easy DIY candy that requires no cooking, as is using Coconut Cream Concentrate (also known as "coconut butter") to make white chocolate-like candy barks.
Below are 10 easy-to-make, beginner-friendly homemade candies utilizing at least one coconut ingredient to make an impressively delicious and easily portable sweet treat that you can have out at parties or package up to give away. Try one, or try them all! Many are even completely no bake and no cook. It doesn't get any easier than that. Just keep in mind that these are candy recipes, so don't be eating them like you should your vegetables.
1. Honey Caramels with Chocolate, Almond and Coconut
This recipe follows a more traditional style of candy making by boiling down a liquid with fat and sugar. This recipe contains a very high amount of sweetener, so keep that in mind before stuffing your face.
Why buy those overpriced truffles from the chocolate shop? They're so easy to make at home (you'll just need to get your chocolate coating technique down). This recipe does make a fairly large batch, so it'll be a good idea to share… if you can.
Coconut Cream Concentrate makes this lightly honey sweetened, no cook candy incredibly easy to make. Use organic dark chocolate chips and enjoy yourself.
4. Coconut Oil Chocolate Peanut Butter Truffles
Love those little truffles filled with peanut butter at that overpriced chocolate shop? Now you know how to make them yourself. Easily, at home, with coconut oil, in under an hour. You're welcome.
5. Goo Goo Clusters – Real Food Candy 
The title is a bit silly but it speaks truth. Made from real food, sweetened with maple syrup, and filled with coconut and caramel gooeyness, you're going to want to sink your teeth into these no cook candies, but not too many. Be nice and package some into little boxes and bags to give away.
6. Coconut Cream After Dinner Mints 
Be awesome and impressive at your next dinner party and whip out these fancy, homemade after dinner mints made with coconut oil, Coconut Cream Concentrate and sweetened with raw honey. Paired with cool mint, it's a party of flavors all by itself.
7. Melt in Your Mouth Dark Chocolate Coconut Oil Truffles 
You can have a lot of fun with these classic truffles. Play with the flavor extracts and try different things to roll them in. Hint: toasted coconut.
8. Vanilla Coconut Cream Candy
Coconut lovers will adore this creamy candy. Don't use too much sweetener (in this case, raw honey) if you're planning on eating the entire batch yourself. You're allowed to with this one.
Pumpkin meets almond butter who drags in coconut oil who then decided to transform into that lovely dark chocolate you see. If you haven't yet experienced how wonderful homemade coconut oil chocolate can be and enjoy pumpkin, make this. Make it now.
10. Chocolate Balsamic Truffles
Yes, vinegar in chocolate. Don't question it. Don't frown, don't say "Ew!" Find your favorite coconut oil, the best dark chocolate you can get your hands on, organic, grass-fed cream, an aged and very rich balsamic vinegar, an open mind, and make these. This showcase of high quality ingredients in silky, dark chocolate truffle form just takes food snobbery to the next level.
Virgin Coconut Oil:
How it has changed people's lives and how it can change yours!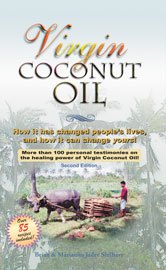 Includes 85 recipes – Free shipping available!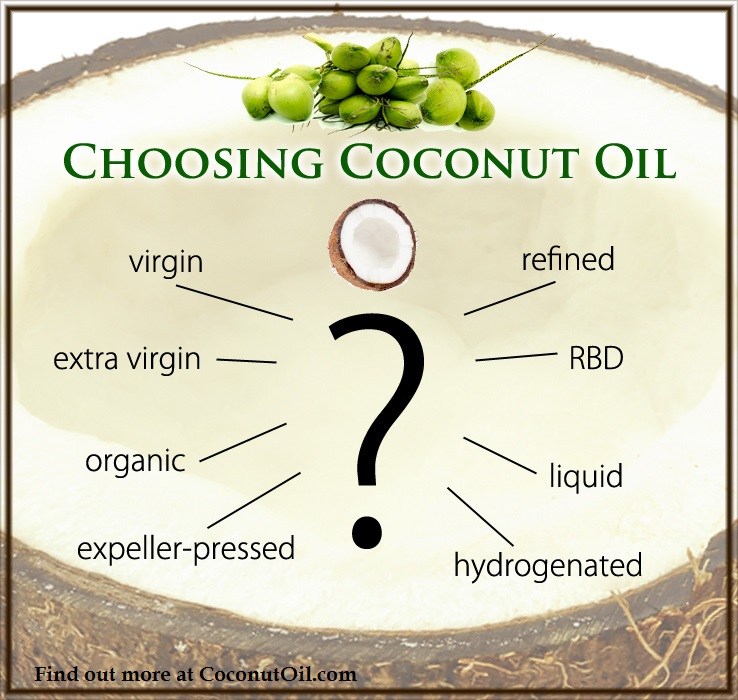 Published on October 3, 2014