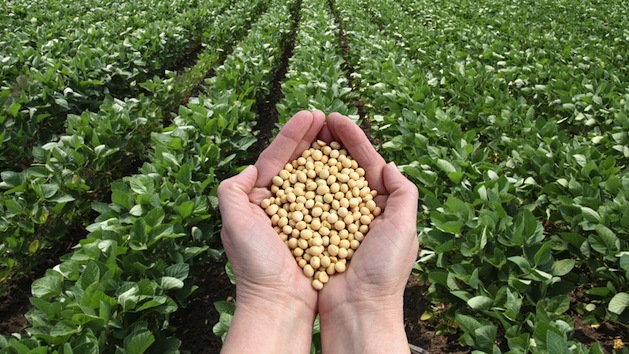 Excerpts:
Soybeans are the second-largest US crop after corn, covering about a quarter of American farmland. We grow more soybeans than any other country except Brazil. According to the US Department of Agriculture, more than 90 percent of the soybeans churned out on US farms each year are genetically engineered to withstand herbicides, nearly all of them involving one called Roundup. Organic production, by contrast, is marginal—it accounts for less than 1 percent of total American acreage devoted to soy. (The remaining 9 percent or so of soybeans are conventionally grown, but not genetically modified.)
Given soy's centrality to our food and agriculture systems, the findings of a new study published in the peer-reviewed journal Food Chemistry are worth pondering. The authors found that Monsanto's ubiquitous Roundup Ready soybeans, engineered to withstand its own blockbuster herbicide, contain more herbicide residues than their non-GMO counterparts. The team also found that the GM beans are nutritionally inferior.
Read the Full Article here.
Learn more about the dark side of soy.
The Whole Soy Story: The Dark Side of America's Favorite Health Food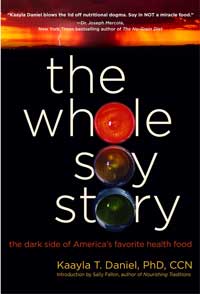 by Kaayla T. Daniel, PhD, CCN
Free Shipping Available!
Published on April 30, 2014